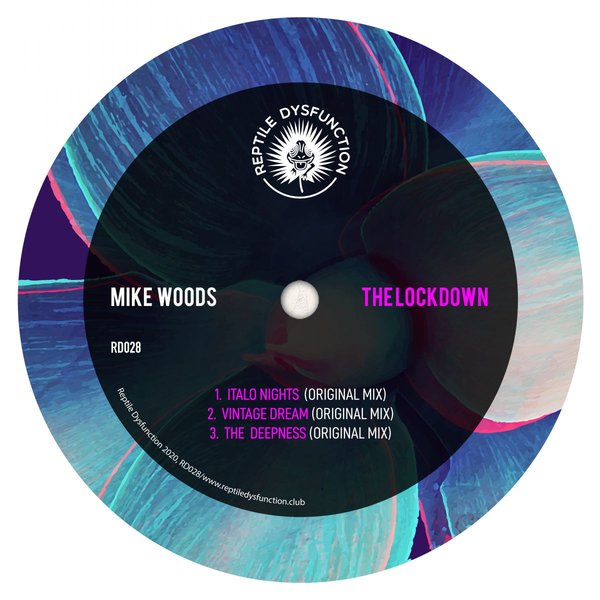 Now becoming a regular feature on Reptile Dysfunction we see the return of Mike Woods with his 'Lockdown EP'.

Hot off the heels of his release "I'm In Love" a co-released on RD & AMF records in the USA which got support from DJ's such as (Solomun, Fatboy Slim, Destructo, Boris Dlugosch and Bill Brewster to name a few). Mike is somebody who inspired label boss Doorly at the start of his career 2 decades ago and continues to blow us away with his encyclopaedic knowledge of House and Disco as well as his prolific output as a producer.

This Ep continues to show mike's depth as he's been killing it with Disco orientated edits so far on the label and his rave inspired "Turn it Up" from our Miami Compilation. This time around Mike turns his talents to Italo, Acid and Deep house flavours.