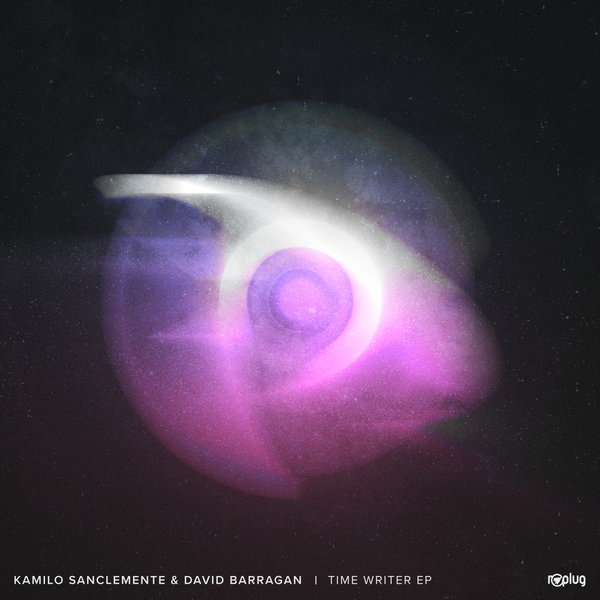 Cid Inc's Replug Records ushers in the summer season by welcoming Kamilo Sanclemente and David Barragan to the label for their debut EP. The former, long regarded as one of Colombia's premiere progressive house talents has found a home on Balance Music, Beat Boutique and Guy Mantzur's Plattenbank Records, while earning continued support from Hernan Cattaneo, Nick Warren and Guy J. The latter, also hailing from Colombia and perhaps better known to progressive music fans as Dabeat, has adopted his given name for this distinguished project. Much like Kamilo, David has showcased his music on a wide assortment of the underground's premiere imprints, most notably Beatfreak Recordings, Hope Recordings and Proton Music. As frequent studio partners in the past, Kamilo and David now debut on Replug with 'Time Writer'. 

Drawing on a variety of fresh designs and sleek rhythmic concepts the EP begins with its title and showcase piece 'Time Writer'. On a backbone of warm beats comes smooth contoured bass and a lively percussive cadence. Subtle yet stirring, an atmospheric glow encases the framework, as gentle arps and effervescent effects converge in a perfect sonic marriage. The narrative shifts as the breakdown commences with a buzzing lead line set atop a redolent backdrop. Trance inducing and hugely poignant, its euphoric nature sets the course towards a musically enlightened finale. 

The companion piece 'Relive' continues the trance inspired themes of its predecessor.  From its full, wonky groove comes spacey effects and hypnotic arps. Ghostly vocals and placid atmospheres build an emotive resonance across the first movement, perfectly segueing into an expansive centrepiece. A realm within the story, the break melts down to a stunning display of reflective melodies, free flowing in nature and elevating the mood before playing out over a colourful final act.

Having recorded more than thirty productions since the inception of their partnership, the creative synergy between Kamilo and David continues to grow. Their Replug debut sees a further evolution in their collaborative journey, with two creations that once again find them at the forefront of the progressive movement.