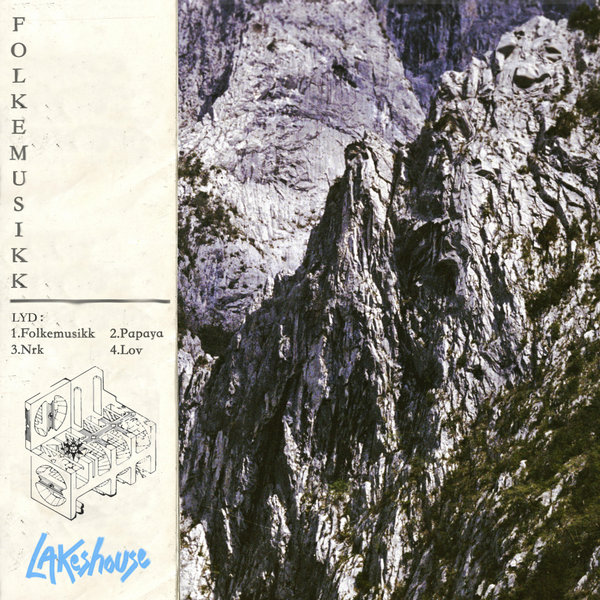 Lakeshouse release their second EP on Paper Disco and its a fantastic four tracker that blends the sounds of the Norwegian club scene with exotic rhythms and Berlin melancholy. Behind the name is a production team of DJs, artists and jazz musicians based in Oslo and Malmoe.

Their debut 'Firkanta EP' came out early this year and was well received by both DJ Mag and Mixmag for their 'bonkers' Norwegian spin on disco and house. It gained support from the likes of Alexander Robotnik, Bottin, RSS Disco, Andy Buchan and Diskjokke to name a few.

Opener 'Folkemusikk' gives us the spirit of Kraftwerk crossed with Scandinavian cosmic boogie. All served with sparkling synth patterns, loopy melodies and a catchy Norwegian vocal hook that translates as 'this is folk music'. A sample of a traditional Norwegian fiddle cements the track's message: 'Dance Music Will Never Die!'.

Next up, 'Papaya' is a samba-techno party with aggressive house-chords, wonky bass and a steel drum hook that carries you to the Caribbean.

'NRK' slows it down into ambient-techno territory with a stripped down beat of soundscapes and basslines. Its a deep dive into dusty archives and ghosts in the machine.

Finally 'Lov' is a heart wrenching electro-pop ballad. Diametrically opposed emotions are re-lived through human-robotic vocals, 606-drum machines and a bombastic horn section.

Lakeshouse manage to blend profound concepts and slick production in an EP of future pop and disco.