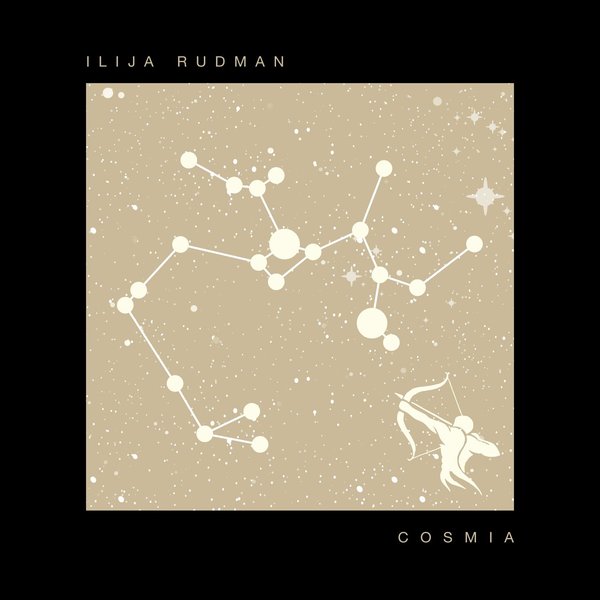 Cosmia
Pete Herbert Remix

(7:26)
Following on from the eclectic album "Sagittarii", released earlier this year, Illja Rudman returns to Bearfunk with a new single, "Cosmia". The release features the "Regal Mix" found within the album, alongside a Pete Herbert Remix, plus a brand new edit of Cosmia.

Rudman has been a key figure in the Croatian and global electronic scene for the past decade. Steadily releasing a blend of analogue Electro, Disco and House though his own Red Music and Imogen Recordings, plus on a plethora of other labels including Classic, Rong, Electric Minds and Is It Balearic Recordings. Rudman continues to showcase his creativity, though this soulful yet dance floor ready release.

The single kicks off with the Pete Herbert remix, immediately setting the tone with silky smooth pads and synth arpeggios. This mellifluous remix is layered with congas and percussive piano keys, which keep the rhythm moving along. It's easy to picture this 80''s style track being heard whilst rollerblading along Venice beach...

The vibe switches with the Main Theme edit of Cosmos, although it still remains soulful Rudmans' signature Rhodes sound. This track takes on more of a Detroit Electro vibe, with cascading rolling drums that drive the track forward (or along the Autobahn). A light acid melody blends over a jazzy bass line, to deliver a well-rounded track.

Finally, the release concludes with the Regal Mix, found within his album "Sagittarii". This upfront disco funk edit is sure to make you bounce, with the layers of alternating melodies and shimmering arpeggios.

This soulful release, effortlessly blends machine funk with organic grooves.