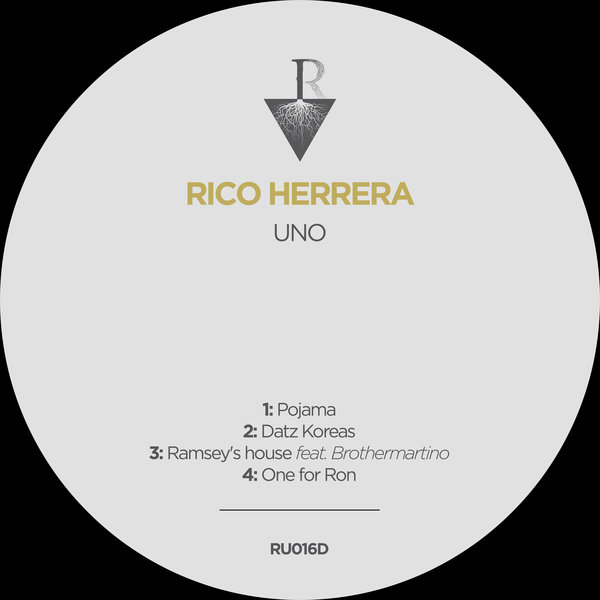 Roots Underground continues its releases with UNO EP, the debut of hystorical Tuscan dj, producer & MC, Rico Herrera, known for his hip hop production for Italian and American artists since the early '90s, and for his participation with the turntables collective " I Maniaci Dei Dischi".

The opener, Pojama (A1), starts things off with warm and soothing piano chords, interlaced with synth phrases supported by a broken beat and a boogie bassline. Datz Koreas (A2) bring classic filtered electric piano samples into the mix, played on through a MPC.

The B side has deep jazzy feelings with Ramsey's House (B1), born from the collaboration of Rico with musicians @Brothermartino (Flute), Filippo Guerrieri (Electric Piano, Oberheim OB-8) and Paolo "Peewee" Durante (Electric Piano, Clavinet).

The closing track is One for Ron (B2), a tribute track to the Chicago legend Ron Trent, and Herrera with his MPC gives birth to a real dancefloor banger that every Prescription fan will love.