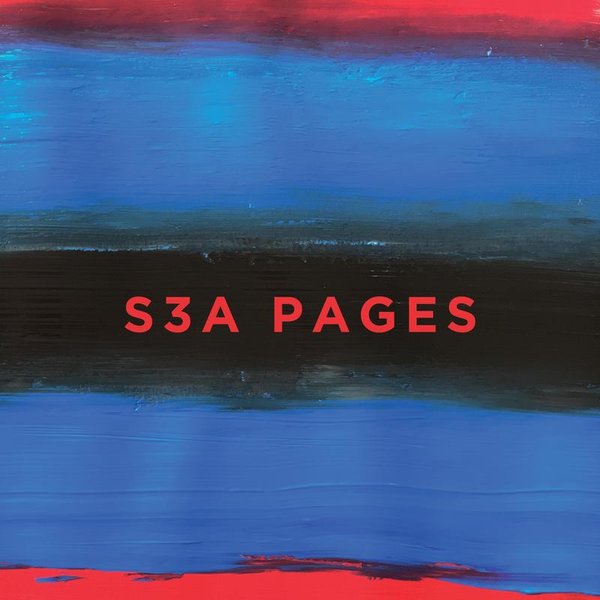 After S3A's 'Deep Love' contribution last year we are stoked to present you this great collection of music! Coming from the French underground S3A aka Max Fader is absolutely no stranger to the scene. With releases on Local Talk, Quartet Series and his own 'Sampling As An Art records' he is deeply rooted in House, Hip Hop, Disco, Soul and Funk serving residencies at Paris clubs 'Concrete' and 'REX' he has become a local favourite as well with his DJ and Live sets. We are more than excited to release this special debut album that showcases some older and recent work, with live acoustic songs from early 2017 recorded at the Paris 'Red Bull Music' studios to new sample based House and Disco infused tracks in the signature 'S3A' style we got to love so much in recent years.

'Fever', 'Friends, 'Joint No. 5' and 'Greed' are all funk fuelled jams composed by Max, re-played and recorded again in several live jams with fellow musicians Nicolas Taite, Raphael Vallade and Pierre Vadon and edited in the studio by S3A afterwards, they breath this special Soul and Funk love Max got into by listening to 'Masters at Work" and old Disco jams. The latter 'Greed' has a special story, it is a cover of an early 'Laurent Garnier' track that got reworked by 'Avril' in the early 00's, here Max wanted to present his own Jazz and Funk perspective on that same track.

The club stompers 'First Day With Lucien', 'Lockwood', 'Clarence J. Boddicker' and 'Leaving 19th' are the true party business on this album and range from Deep House to more classic edit style Disco tracks with live improvisations played on top of them. This is what made us love the S3A sound from the start and it has that unique cut up sample work Max is best at.

'Interlude for Marc', 'Obsession' and 'Eaux Troubles' introduce a third vision of S3A's musical universe. Cinematic, emotional and with an much more old school 'Trip Hop' approach to them, in some parts even referring to 80s 'Italo / Cosmic' and early French funk. These are some of our personal favourites on the album, especially 'Eaux Troubles' is a 6 minutes dramatic string filled trip that is just the perfect ending to a beautiful album journey.

As a vinyl only bonus Max also added a very personal Intro and outro that consists of field recordings from his trips abroad and kids Eva and Bastien accompanied by Rhodes and strings recorded during the above mentioned live sessions.

We hope you enjoy this album and it will become the soundtrack to your summer on travels, the beach, at home and of course at the clubs and House parties around the World!