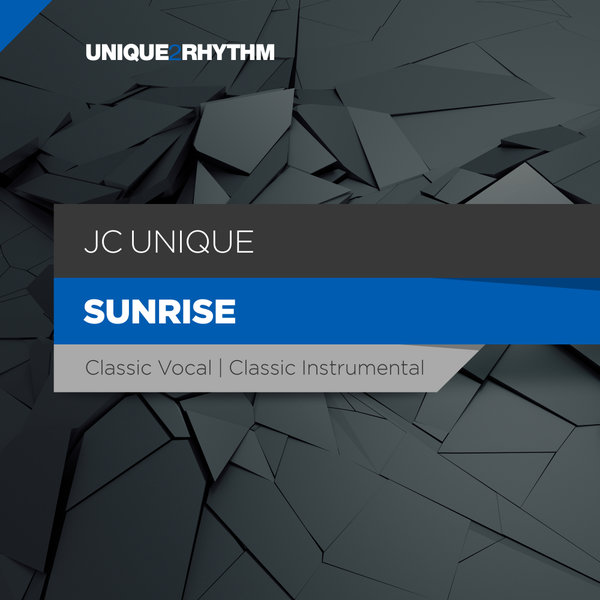 Sunrise
Classic Instrumental

(6:04)
JC returns with a track based on a remix which put Unique2rhythm firmly on the map in 2014.

This is all about big pianos, big vocals and an underlying soulful house vibe the way things used to be. It certainly represents everything that U2R and JC Unique stands for and is undoubtedly best served with sunshine.

An instrumental version also features in the package.