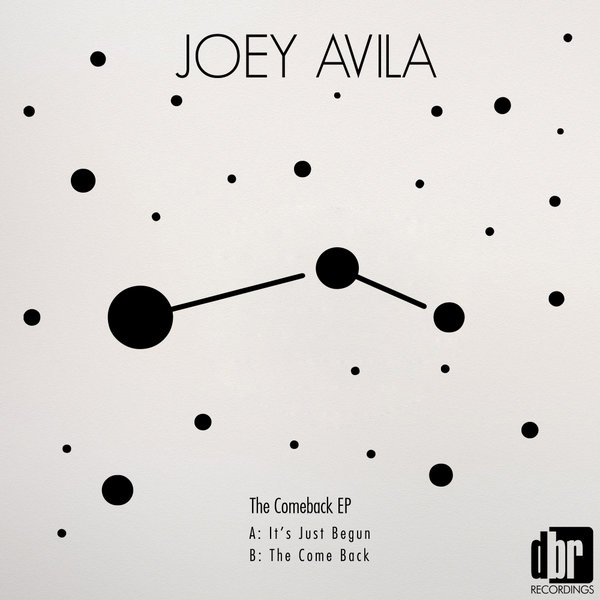 DBR returns with with a slick EP to light up these winter nights.

Absolute heat rocks for the floor! LA-Based producer and DJ, Joey Avila (Nervous Records, Habitat, Krome Boulevard, InStereo, DBR, and a #1 Techno track on My Own Beat) latest EP entitled 'The Comeback', hits with 2 delicious cuts.

'It's Just Begun' fuses Joey's latin roots with the west coast panache for bass. Percussion that rolls in true Iberian fashion gets elevated with tasteful hip hop hooks and chunky bass stabs that embrace jungle bass without being speed garage. The balance of tribal and fidget is FIYAHHHHHH! The crescendo will smash any floor. Shit is dope.

'The Come Back' bumps with West Coast funk. Drum programming and production that shines in its tasteful execution and backed by energetic stabs and vocal chops. The tracks rolling bassline and pump reminds us of a Japanese Bullet train - fast and smooth with a purpose. It builds into a frenzied drop returning to the pump. This will tear any event into shreds!

Joey 'El Fuerte' Avila returns with aplomb.