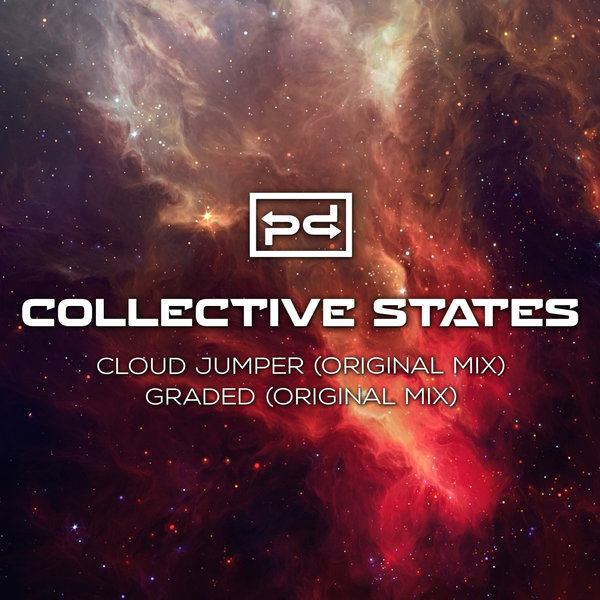 Darin Epsilon's Perspectives Digital imprint picks up the pace in 2019 with its 66th release! UK duo Collective States return to the label with their highly anticipated "Cloud Jumper" EP.

With a rich musical heritage to their name, Dan Reid and Gary Benetton have hit the ground running under their Collective States production moniker. The past two years have continued to see a clutch of high-profile releases on Stil Vor Talent, Toolroom, Knee Deep in Sound, and Selador, placing Collective States at the vanguard of the underground dance scene. The duo is supported by a galaxy of A-listers including Sasha, John Digweed, Carl Cox, Pete Tong, and James Zabiela. Furthermore, their breakout hit "Planet Mongo" was picked up by Carl Cox for BBC Radio 1 and remixed by the iconic Alan Fitzpatrick.

After a standout remix of Blaktone in May 2018, they return to Perspectives with a debut original EP for the label. "Cloud Jumper" revels in a shuffling percussive groove, pounding beat, and grooved clave riff that lay the foundations for a hypnotic arpeggio to filter into sonic range as it builds in intensity to the midpoint breakdown. Rising and falling with veritable ease, the track explodes into life in the second half with the arpeggio cutting through the mix like an acetylene torch.

Fueled by a similar percussive groove, "Graded" keeps the energy high with its combination of 808 shakers and open hats. A throbbing bassline plays its part in creating a club-friendly cut that hits its stride with an analog arpeggiated riff. Haunting vocal phrases and textured pads then create a strong juxtaposition. Building effortlessly into the breakdown and beyond, all rhythmic and melodic elements combine in the second half to impressive effect.