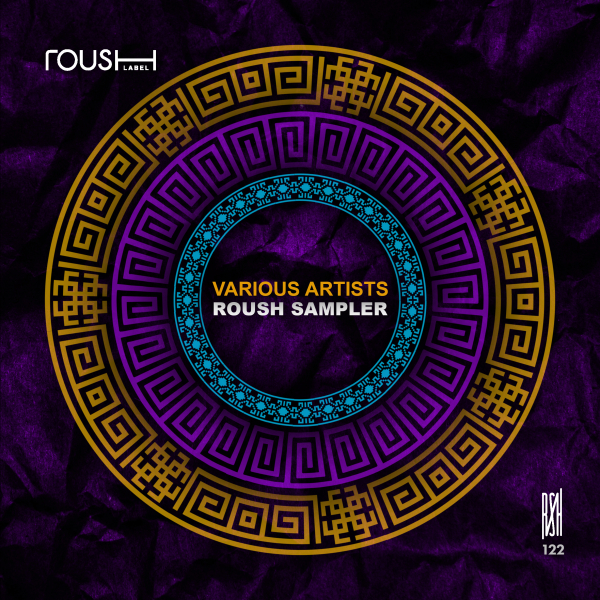 Roush Label are happy to reveal our next label sampler! This latest instalment sees the return of some friendly faces, along with the introduction of some new talents making their Roush debut. Expect a varied assortment of refreshing and current tech house flavours!
Ekai gets things moving with 'The Creator', which also features the iconic Hector Moralez. Fast- paced, shuffled rhythm meets classic house vocals and huge, pulsating sub-bass for a punchy, uptempo end product. Housebreakers return with 'Mr. Sapman', a compelling peak time track with a jacking groove. The track emphasises a heavy vocal presence and percussive progression with each section of its main body. Relative newcomer Solander's 'Welcome To Jamaica' is next up, another high-energy track with an engaging vocal aspect. A bouncy number with a big low-end, primed for large club spaces and robust sound systems. Taty Munoz follows up with 'Tell Me'. An attitude-laden, driven track, broken up by dreamier tones and hard-hitting transitions.
Julian Collazos returns to Roush and brings the heat with 'Dulzura'. Scattered rhythm and quirky melodic components sit on top of punchy kicks and an eerie atmosphere that makes for a unique, standout track. UK-based production duo YINGYANG & Ren Phillips offer up a healthy serving of their unconventional style in 'Bang!'. Their latest track is a bouncy dancefloor bomb, one to get heads bobbing and feet moving without a doubt. Pierotti Pierpaolo & Mirko Gorelli's 'AcidOne' is a chugging number with (as the name would suggest) a substantial amount of acid influence. Thumping beats meet a creatively modulated acid lead and heavy sub for a powerful combo that will cause some serious mayhem during the peak hours of any party. Peppe Markese and Daniele Travali are next with 'Quezza'. A more stripped-back and subtly groovier approach in comparison to its predecessors. A rolling, tribal-infused track with an emphasis on its delightful percussive components. The prolific teaming of Tolstoi and Andsan follow up with 'Doras Voice'. Another deeper number with a focus on the big low-end frequencies and use of a hooky vocal line that adds an element of hypnotism to the track. Scruby & Aron Chiarella's 'Not As Dope' has a layer of lo-fi sound to it that gives an instant distinctiveness. A rolling deep tech record, with tribal flavours throughout. The raw muddiness in the track gives it a really engaging, gritty characteristic that you can't seem to tear yourself away from. Will Taylor joins the party with 'It's Not'. Emphasis on the huge sub-bass and punchy drums combine nicely with heavily pronounced, creative buildups and brute force drops. Salvatore Bruno closes things off with a certified stomper. 'Bardadelia' is an upbeat warehouse weapon, loaded with fast-paced rhythm, catchy vocal sampling and acoustically striking transitions. The next edition of our esteemed sampler VA series is proudly presented by Roush Label.