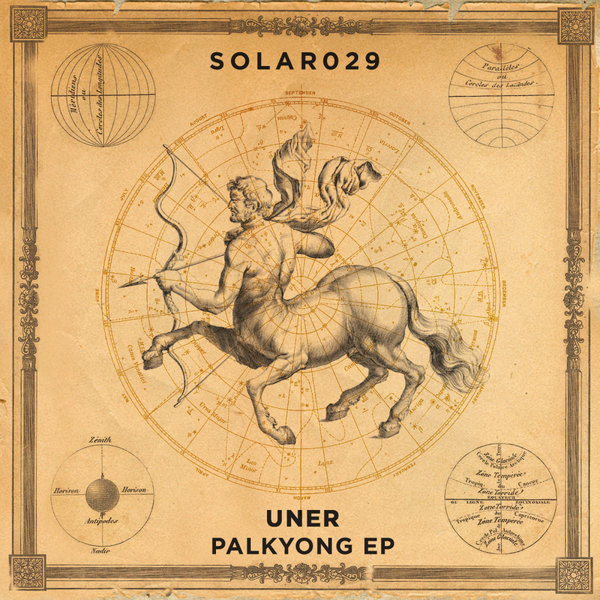 The latest release on UNER's Solar Distance is an EP from the label boss himself, and it's a new eloquent rework of his classic track 'Palkoyng' with rich percussive textures layered under the originals poignant piano.

UNER has consistently proven himself one of Spain's most consistent talents with releases on labels such as Sol Selectas, Bedrock, Last Night On Earth and the original version of this track was released via Philip Bader's label Out Of Mind.

Someone who keeps his mind open to other styles and genres, it's not uncommon for UNER to switch up his sound, and currently he is focusing on a deeper more earthy style with warm textures and sample of real instruments.

Still with a melodic groove at its core, his recent tracks have been slightly more downtempo, and although still club orientated they are more about capturing the mood of emotion, and the new rework of the track titled the '19 Version' fits UNER's current style.

An accomplished DJ who knows how to work a crowd, he has travelled all over the world to showcase his sound, and these tracks capture the skills of someone who knows how to build atmosphere on a dance floor.

Starting with 'Palkyong (19 Version)' the looped congas play a fast rhythm that contrast with remorseful tones of the piano and the wispy synth pads, whilst the bass slowly emerges. Delicate with attention to detail, the track blossoms like a morning sun set painting the sky with an array of vibrant colours.

Track two is the original mix of 'Palkyong' and it's a more electronic and atmospheric version with stripped back percussion that's in contrast to the free-flowing congas in the other version. Focusing more on atmosphere, the synths also play a bigger part, but still it's the piano which leads the track as the centre piece.

Almost yin and yang, the '19 Version' is happy like a rising sun, whilst the original is lonely and solace until after the main break where the mood changes and it comes to life.