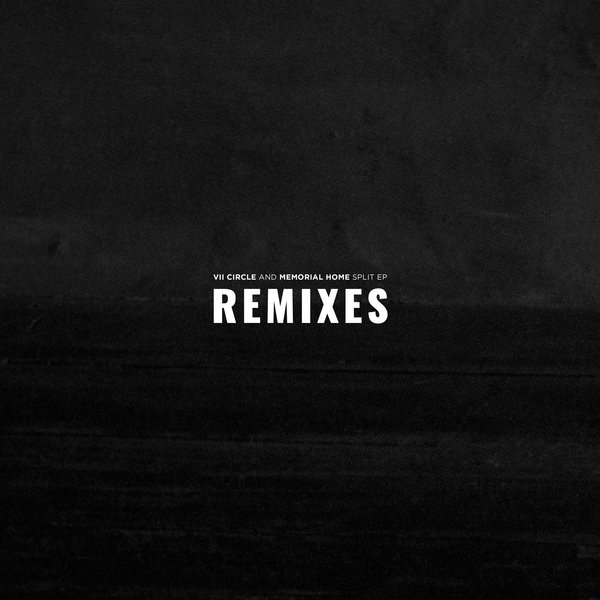 Hot on the heels of Rapid Eye Movement's journey of discovery and growth comes the EP "Split: Remixes" featuring reworks of the quartet of cuts originally signed by label founders Memorial Home and VII Circle.

Invited to apply their own reflections onto the material are rising producers Nur Jaber and Wrong Assessment as well as renowned artists on the underground experimental scene Edit Select and Reggy Van Oers.

First up is Nur Jaber's take on VII Circle's "Metaphysical Functions" showing how the young Berlin-based Lebanese artist is as much inspired on remix duties than in crafting her already much acclaimed productions. The perfect mixture of dark and intense driving techno beat with haunting ambient-driven melodic motifs and dramatic breakdowns encompasses much of what her sophisticated sense of sonic exploration is about.

Up next on a heavier kicking note is « Dogma » refashioned by Milanese fellow Wrong Assessment who transmits his vision of both minimal and hard pounding techno by merging a strait rugged beat with undulating synth lines and bouncy cymbals that will drive the audience to an insane rave-spirited dance floor venture.

Following the path, Tony Scott a.k.a Edit Select's interpretation of Memorial Home's "Second Floor" is a clear example of the unique and forward-thinking sound that the Scottish techno scene "veteran" has developed throughout the years. Deftly combining a tension-building drum and bassline work with layers of hypnotic synth textures that makes the track both suggestive and trippy-hitting in equal measure.

Concluding the journey is Reggy Van Oers (RVO)'s rework of Memorial Home's "Ampere" which evinces this quest for organic and mental techno soundscapes inspired by classical and cinematic music, characterising the both complex and powerful crafting signature of Dutch Telemorph label's owner.

Between dark shadows and brightness, REM confirms with this new release that quality and free-minded artistry are the key pillars of the platform's curation philosophy.