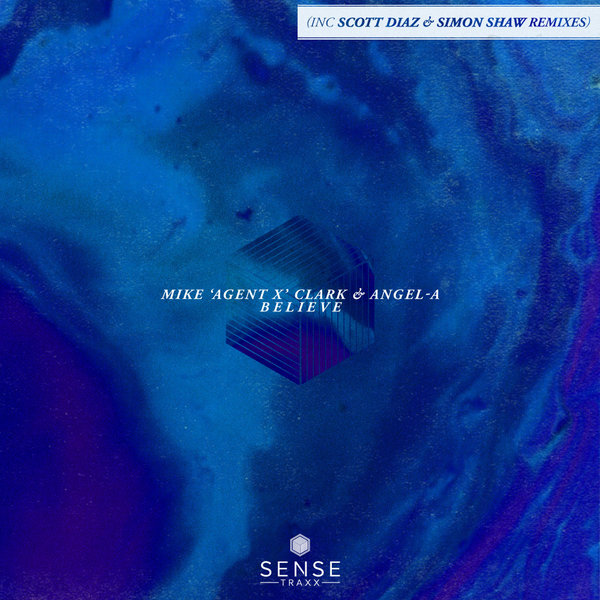 Winter Warmer

Hi folks, good to have your ears once more! We're rounding off an incredible 2018 of music here on Sense Traxx with Motor City's very own Mike 'Agent X' Clark & Angel-A. You won't soon forget the soul story of this song, as Detroit native, Angel-A delivers with vocal power the anthem Believe! Hands will be lifted... We're all really excited about this at headquarters and it's been a struggle to keep it under wraps!

So, Believe. where do I start? It's just fantastic. A proper slab of uplifting house music! The piano riff alone is enough for goosebumps, then you've got powerful, reach for the lasers vocals and an organ to give it that groovy feel. Bassline funkier than James Browns underpants. You want to smile in the dance? This'll do it for you!

So on remix duties we've called in UK House heavyweight Scott Diaz. Scott is lucky enough to split his time between Brighton & Philadelphia and those flavours combine in his cut of Believe. Tightening up the drums and beefing up the bottom end keep it UK and the US influence in the keys and excellent use of the vocals. Proper sizzler. Bumpy and lush, get this in your gills.

Rounding off the package is our very own Simon Shaw. Simons take on Believe is as you would expect a little different. A roller from the start. The bassline drives this one forward, excellent housey stabs and relentless driving drums. The vocals arrive precisely when they mean to, nestling nicely into the groove. This can be either a late night tuff one or a midnight heater. Treat it as you will!

Well, as I said, we're out for the year! We've had such an incredible journey in 2018, a heartfelt thank you to each and every one of you that's taken the time to listen, feedback, play and dance to our records this year.

Remember, always use Sense Traxx records responsibly. Have fun, party hard but don't forget to go home!

Peace, Love & Unity.