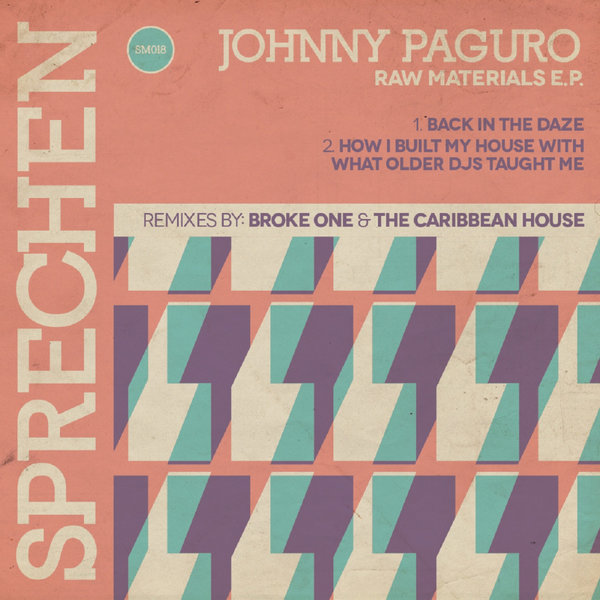 Well, after a year of festival appearances & club takeovers we are safe to say we're back in the business of putting music out!

Our latest comes again from the shores of Italy by way of Johnny Paguro and his Raw Materials EP which packs 2 original cuts that both perfectly capture this extended (glorious!) UK Summer we've had!

Back In The Daze has plenty in there to keep the cosmic & Norwegian disco fans happy with infectious bass & synth shots galore that can work as a perfect opener or when you need to drag it out of the 'heads down' section of a set.

How I Built My House With What Other DJs Taught Me, despite having the longest track title ever is a straight up feel good house burner that sounds like 808 State made love to Kerri Chandler in a Manchester basement. jackin percussion and some nice hazy pads & synths make this one primed for the 'E Section' of a set.

Remixes come from The Caribbean House who's take on the title track adds bags of low end oomph and some might fine gated reverb snare action that would make Phil Collins shit his pants. Whilst Broke One tackles How I Built (etc etc) and turns in an absolute monster tripped out scenario that will have dancers scrambling around for that last crumb in their pockets.dropped at the right time, this shit will go right off!