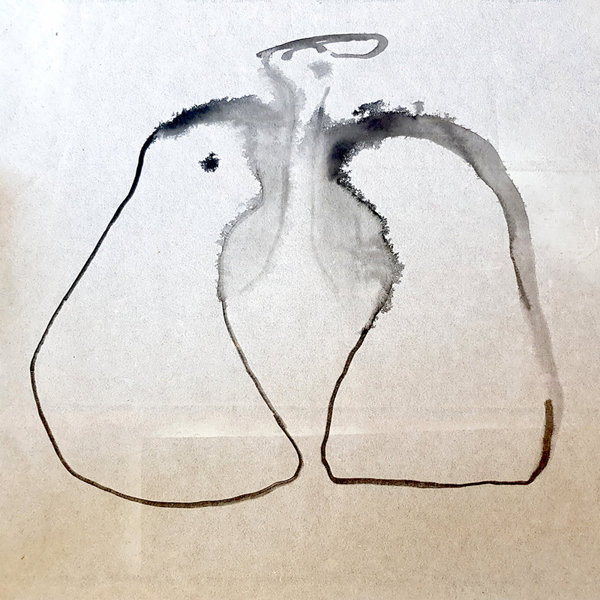 Exactly a year ago we set out on the journey of our life. I always wanted to visit Iceland, so for my forty years we rented a motor home and we slipped on the road one, walked on volcanoes and under waterfalls, rains, we saw melting snow, glaciers crashing on the ground, Icebergs leaving the island and felt spring very violently... under the Midnight Sun.

The guys from Leeds knew as Vessels turned the original trance into a volcanic explosion: a real emotional tremor!

The painting comes from the Swiss artist Delphine Sandoz.