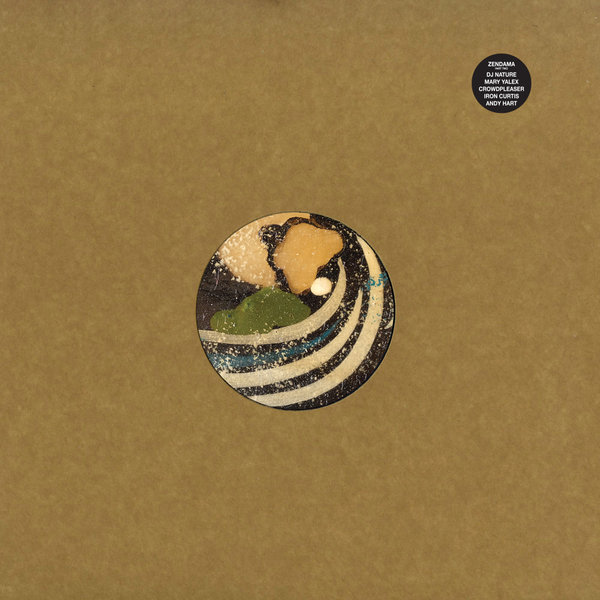 Ripperton presents Zendama, Pt. 2
Various Artists
Tamed Musiq
TMZ02 | 2019-11-12
Zendama part 02

I think it always starts with a desire. And I remember that I just wanted to put some songs from producers I love on a record. But things never go as well as we think and so we end up with a compilation split on two EPs. The common point between all these pieces is that the people who make them are wonderful humans, very involved in making good music and keeping a positive spirit. I took a lot of care and time to finish this project and I look forward to sharing it with you and I know already that they will make you, think, smile and dance!
Please have a look at the part one feat Matt Kamril, Lord of the isles, Jackmate feat. Nik Reiff and myself.

Ripperton, Lausanne, July 2019


DJ Nature - Signs Of the Sun

Nature Boy at the controls of his spaceship is slowly but surely approaching the Sun. More and more, to the sound of rhythm, percussions and bass, he confuses fusion and explosion. Close to the warm and flamboyant star that leaves behind the cold and darkness of the galaxy like a farewell, the memory of a soul refrain.

Mary Yalex - How U really feel

Mary invites us to take a step back on our way of life at a thousand miles an hour. The repetitive pattern gently enters our brain to open the doors of our subconscious mind. The rhythmic lines get lost in your memories and open some doors that have been closed for too long. You gently reopen your eyes in sighs, and realize that you're already dancing.

Crowdpleaser - Claire

As Gregor's nickname suggests, he knows. He knows how to send you back to your beautiful years with only one slow rave track, when you danced under a red light as long as your blisters brought you back to reality. When you listened to Grace Jones dubs and nothing could ever extinguish the flames of our youth and lost loves.

Iron Curtis - Werc Werc Werc (Andy Hart Remix)

The Australian Andy Hart brings his native country heat and large scale to his flamboyant syncopated remix from our own favorite Iron Curtis. On this remix (from Iron latest album Upstream colors) Mr Andy never let you alone in the dark, he got the light and knows where to go if you let him do.