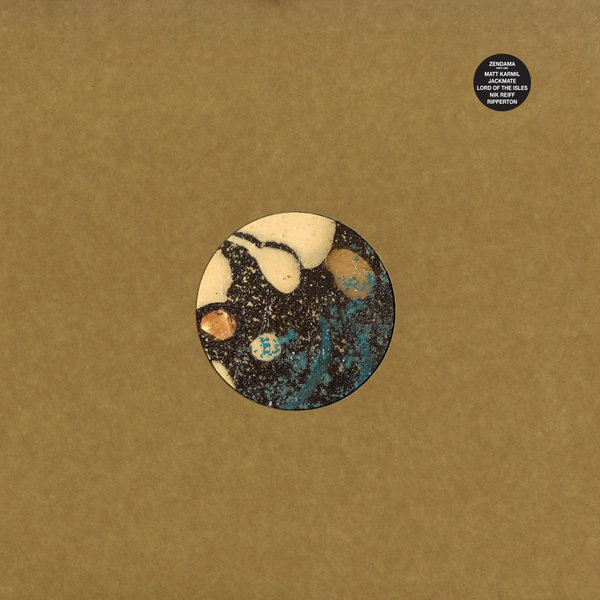 Ripperton presents Zendama, Pt. 1
Various Artists
Tamed Musiq
TMZ01 | 2019-11-12
I think it always starts with a desire. And I remember that I just wanted to put some songs from producers I love on a record. But things never go as well as we think and so we end up with a compilation split on two EPs. The common point between all these pieces is that the people who make them are wonderful humans, very involved in making good music and keeping a positive spirit. I took a lot of care and time to finish this project and I look forward to sharing it with you and I know already that they will make you, think, smile and dance!
Check also the Zendama Part 2! !

Ripperton, Lausanne, July 2019


Zendama Part 1

Matt Karmil - Just for me

A house track in its pure essence, an implacable groove surrounded by honey leaving all the bees lost and overly excited in a stormy dark sky. The multitude of rays of light that pierce this mock-up like so many hopes to see life giving what nature desire, proves Matt's love for the good life and gives us a glimpse of his dancefloor guru skills.

Lord of the Isles - Luminous Black & Emerald

Just that name already makes us dream, doesn't it? The man plunges us here into a purified odyssey on the edge of house and techno. Underwater landscapes pass by with its unique reflections as only the lord of those isles could make you feel.

Jackmate feat. Nik Reiff - Rerun (Jackmates Special Interest Dub)

Jackmate (the man with a Soulphiction) and his friend Nik Reiff invented the poetic sidechains here. The chords mix and mingle around the basses like sirens in the distance, who would like to break us on the rocks or lose us forever in the deep.

Ripperton - Indian Tree

Returning from a stay in New York, I remember a unique encounter with a dancer with blue make-up that made me think of the Indians war makeup. The slow and flexible movements into the morning light. Here's the vain attempt to transcribe it into music that began with a laptop and a camera on a rooftop in a Brooklyn morning heats.