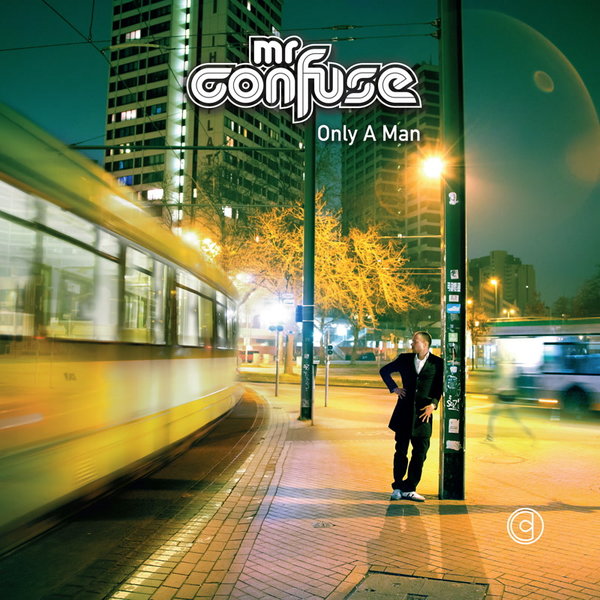 Confunktion Records own Mr. Confuse returns with his fifth studio album 'Only A Man'.

This album is about the depths of Mr. Confuse and therefore a very personal album in a way. From well-known soul topics of love and hate to social issues of modern life – this album is all about an odyssey through time, rhythm and music.

Times of big studio personals are long gone so a big part of creating this album was the imagination what kind of instruments, musicians and sound design is wanted. With up to 16 international musicians, Mr. Confuse created incredible sounding big arrangements.
The way Mr. Confuse produces his music is inspired by growing up with the 90s hip hop producer technique of creating something new by referring unheard funk and soul. This from of appreciating 60s and 70s music in order to bring it on a new level of musical expression is a clear trademark of Mr. Confuse.
The process of sampling and resampling recorded musicians creates an organic, powerful, authentic and danceable funk sound, which can be heard in each and every second on this record.

Twisting electro funk from the 80s into heavy 60s and 70s funk that could have been the blue print for the original version became a true Mr. Confuse feature already years ago. This time he re-funked the well-known freestyle electro classic 'Let The Music Play' by Shannon.

Also one of the reasons it's entitled 'Only A Man' is because it means composing, producing, arranging, mixing, recording, organising, promoting and going abroad preforming by just one 'man'.