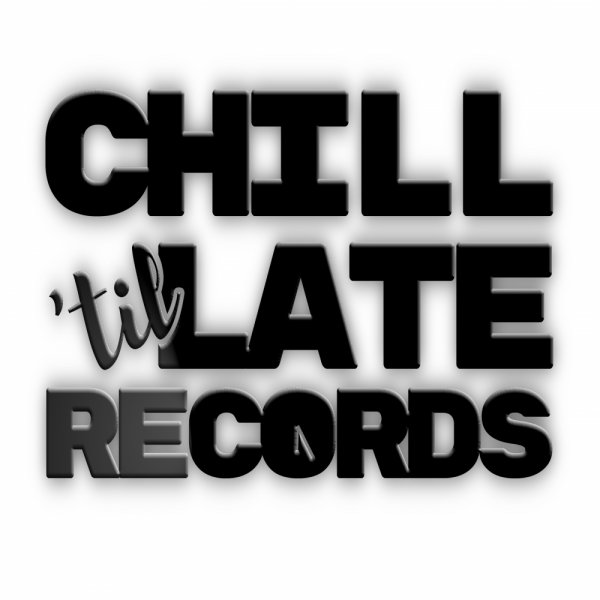 Label
CHILL 'TIL LATE RECORDS
Chill Till Late Records, the journey of the build up to the main event, the process of music getting ready to go out, how your day begins and ends. Usually start off with more chilled vibes to wake you up nicely with a smile on your face. By midday you're thinking ahead of the great evening or night you will have taking you into slightly more uptempo music. By evening time, when getting ready, you want that music you can imagine when just getting to the venue, at this point the music starts to take over your body. mind, soul and by the end when going out you want that hype flow to get you bang in the mood, Chill Till Late represents this journey entirely.

Chill Till Late ochestrated by DJ Biopic well known for his quirky sound on the underground tip had been thinking of this idea for sometime, however getting it into a workable dream has taken time and a step back from everything he knew, to ensure what he's delivering follows the vision that he had seen time over in many moments of thoughts. These range from the beach vibe chilling on the white beds looking out at the sea listening to some melodic deep music or sitting in a hotel with an Espresso Martini people watching, eating out at restaurants watching peoples excitement, through to being in a bar with Lounge music watching heads nodding whilst sipping on a cocktail and of course being in the club watching the queues to get in and that foot in the door moment when the bouncer doesn't refuse your entry and you hit the dance floor!!!

Deepness is purely in the mind set as is the label, nothing but a journey!

Chill Till Late Records is the start of a new underground era, Quirky, Sexy, Deep, Punchy, Jazzy, Groove ridden, sometimes moody and down right lush with those infectious bass lines.

Chill Till Late references 80's - 90's Soul, Jazz, House, Garage, Deep, Melodic, Techno, Chillout & Breaks infused with a touch of Minimal and the warehouse culture

Chill Till Late Records will always keep you wondering who or what will be released next, Chill Till Late Records really is, Chill 'Til Late!!!