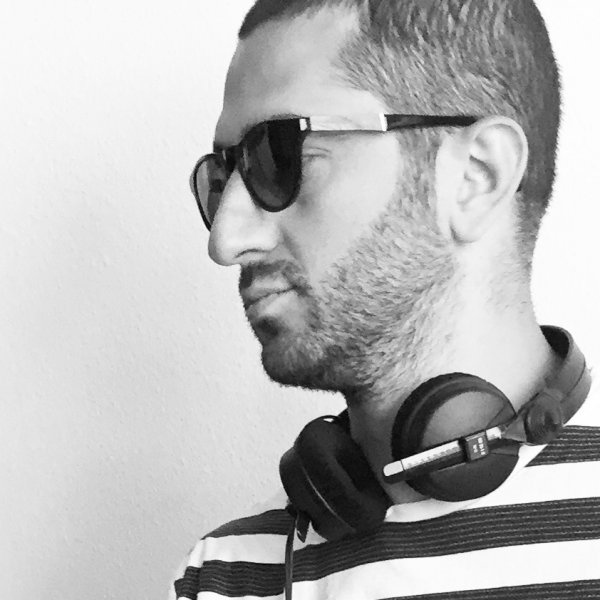 Artist
FARSHAD FERRY
Farshad Ferry (aka DJ Ferry) is one of the most renowned DJs and producers in Tehran's underground night scene. With 15 years experience in playing and over 7 years in producing his own music, he is accounted as one of the most seasoned nightlife figures in Iran. In the not too distant past, putting the words DJ and Iran in the same sentence was unimaginable. In a country where nightlife, as we most know it, is banned; and where clubs and bars are non-existent, DJs and electronic music had no place to claim existence.

DJ Ferry was one of the very first who changed that reality. A Mining engineer by profession, with a passion for music on the side. Motivated by his love of music, he started playing in underground music scenes. But what started out as an innocent hobby, soon turned into a fanatic obsession and a life-long commitment and eventually creating an underground electro-music culture, which became increasingly popular among young Iranians.

Since then, DJ Ferry has surpassed many milestones with many achievements already behind him. He was one of the first producers residing in Iran to sign his music with major labels such as BluFin, Natura Viva, Zoo:Technique, Suburban Tracks; he launched the first and the only record label of this genre in Iran "Shibiza Recordings", with the hope to show another face of his country to the world. And what a beat-full face it showed! For many, it was no big surprise when he was voted "Best DJ in Iran" in a public pole on Facebook, in which over 10,000 people participated.

His success is not limited to nor only heard of in Iran, however. He has been sponsored by GoPro; dubbed "Successful image in underground music" by LG; and nominated "Ambassador" by Puma, amongst others. He also has performed for events held by prestigious companies such as RedBull, SONY, Nokia, Kia Motors, Samsung, Philips, Diesel, Replay, TAG Heuer. As a producer, he has done remixes for artists such as Namito, Paul C, Zenbi, Groovebox, Joy Marquez, Del Horno, and David Lara. The favor has also been returned. Well-known artists such as Namito, Ardalan, Deko-ze, Dole & Kom and Paul Rodner have remixed several of DJ Ferry's productions as well.

The achievements for his record label "Shibiza Recordings" cannot go unsaid. "Shibiza Recordings" was founded in 2012 inspired by many famous Persians such as Dubfire, Pleasurekraft, Sharam, Omid 16B, Namito, Behrouz, Nima Gorji, Sharam Jey,... The label has mostly focused on Iranian artists around the world, showing their innate talent for music despite being suppressed by a closed society. The word "Shibiza" stems from the two places "Shemshak" in Iran and the famous "Ibiza", two places with paradoxical demographics, but an even sensation for house music. At a time where the name of its home country Iran is mongered in main-stream media, the label is very proud of presenting a less-seen side of its nation. There have been artists spanning from the Americas, to Europe, to Asia, who have released their music on Shibiza. another download site and other major digital shops have featured "Shibiza Recordings" where some of its tracks have reached TOP 100 CHARTS!
2019-08-30

2019-08-19
2019-07-19
2019-06-10
2019-05-31
2019-04-05
2019-02-15

2018-12-28

2018-12-25

2018-12-10