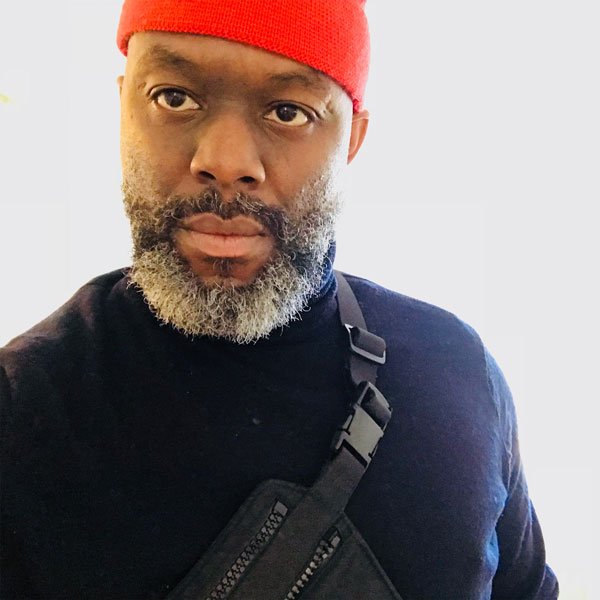 Artist
JAYMZ NYLON
The artist heralded as the Godfather of Afro Tech, Jaymz Nylon has a reputation as a sought-after DJ, Sound Designer, Producer/Remixer, and Creative Director of the Nylon Recordings Label Group.

Spanning the more significant part of the last two decades, with his breakout release, 'Ofunwa 'It All Begins Here' back in 1993, Jaymz has built an impressive back catalog of productions, not only diverse but wet with emotion. From Afro House to Deep House, to old-school Classic House, to Nu Jazz, Jaymz Nylon's magical record bag knows no boundaries.

Traveling the world over, Jaymz has touched down on labels like Tribal America, Rush Hour, Mainsqueeze, King St/Nitegrooves, Irma, and his own Nylon Recordings/ Nylon Trax proving that quantity and quality can both bunk in the same house.
Nylon's extensive catalog features an array of quality sounds that includes singles, remixes, and albums for your listening pleasure.

2022-06-30

2022-06-22

Almighty
Jaymz Nylon Afro Tech ReShape

(7:18)
2022-06-10

Genesis
Jaymz Nylon Afro Tech ReShape

(6:30)
2022-06-10

2022-05-14

Shango
King Britt's Oba Funke remix

(5:15)
2022-04-19

Want It
Jaymz Nylon Afro Tech ReShape

(5:17)
2022-04-08

2022-03-03

Come Thru
Jaymz Nylon Afro Tech ReShape

(6:50)
2022-02-25

2022-02-18