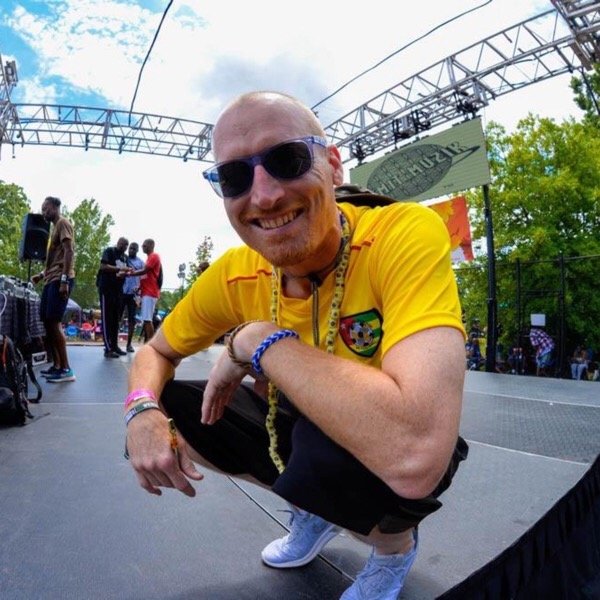 Artist
K CIV   
For 20+ years K Civ (aka DJ KC Hallett) has brought healing, empowerment and joy to many lives through music. K Civ's passion with music began as a dance enthusiast who traveled hundreds of miles from all over New England and NY frequenting many venues including "The Loft" in Boston and "Shelter" in New York City. However an injury which could have been perceived as a misfortune actually was the opportunity for a transition that allowed him to manifest his love of music by bringing it to others. He started collecting and mixing records to keep him involved with the music he loved. It started with just Deep House music but has branched out into many genres of music. As he stays true to the House music sound he also has a love for Jazz, R&B soul, D&B, Techno, Reggae, Disco Classics, Global Soul, etc.

K Civ moved to Boston from New Hampshire in 1998 and started focusing on his DJ career. To help with his initiation into the craft of being a DJ, K Civ worked in three record stores in Boston (Biscuithead, Boston Beat and Satellite records) and spun at numerous venues from Boston to New York. K Civ is well known for being a resident DJ at Soul Revival, which was Boston's longest running dance party. Soul Revival was noted by both Rolling Stone and Urb Magazine as one of the hottest dance parties in the US. He has also spun with plenty big name DJs in the business (see shared bookings).

K Civ has grown to be known as one of the greatest DJs Boston has produced. Not just a great DJ to dance to, but rather a true master of the craft. "A DJ's DJ" is often said when asked about him. His ear for music and appreciation of sounds from all over the world keeps him at the top of the list for tastemakers and his passion keeps him ahead of the time. He is the creator of a highly watched blog and chart, by some of the biggest names in the industry. As a producer his edits have gained recognition and placed him among the elite on the scene.

His deep understanding of the craft and the impact he has on others is at the root of the quality and ethics apparent in his presence and work.
2016-12-13
2016-12-13
2016-12-13