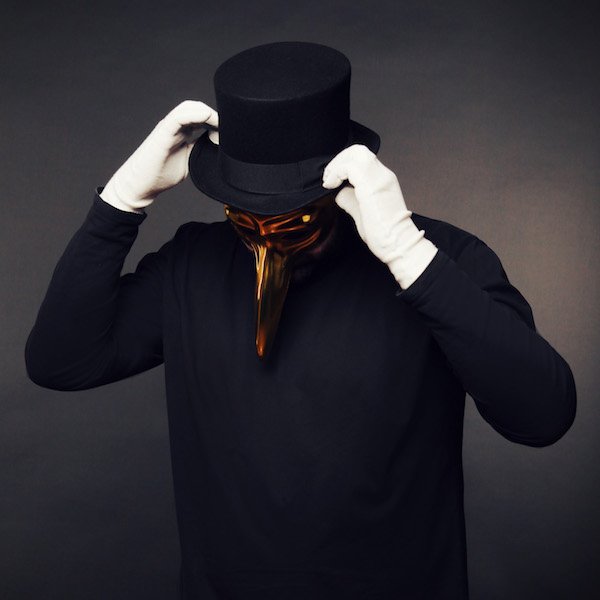 Artist
CLAPTONE
Secretly everyone is drawn to mystery and nothing is more alluring than an anonymous producer.Exploited's Claptone are no exception. Yet after just two releases they are already riding high on the pinnacles of success. The mysterious Claptone first burst onto the scene 5 months ago with an EP titled "She Loves You"featuring 4 tracks of soulful house perfection.

Although not much is yet known other than he wears a long, pointed-nose facemask to hide his identity, he's off
to a great start with tracks as golden as these. Tracks from Claptone have been supported by everyone from DJ Hell, to A-Trak, DJ Sneak, Soul Clap, Solomun, Azari&III, Hot Chip, Noir, Julio Bashmore, Tensnake, Eats Everything, Matthew Dear and Tim Sweeney.

Reminiscent of the super patient, minimal, and downright
seductive bootlegs that Soul Clap was pushing out a couple of years ago (see Extravaganza, Sex In the Kitchen, and Rock the Boat) the new release from the mysterious act Claptone entitled "Cream" utilizes the same tension and release tantra-esque production techniques with great success. Sampling one of the most recognizable piano intros from the 90's hip hop cannon (Wu Tang's "C.R.E.A.M." if you haven't already figured out), Claptone twist this nostalgic loop into a deep house dancefloor filler. Released on the steadily incredible Exploited Records imprint, this track has been popping up in sets from the aforementioned Soul Clap to house maestro, DJ Sneak.

2019-05-10

2019-05-10

2019-05-10

2019-04-19

2019-04-19

Alone
Juliet Sikora Remix

(3:21)
2019-04-19

2019-04-12
2019-03-29