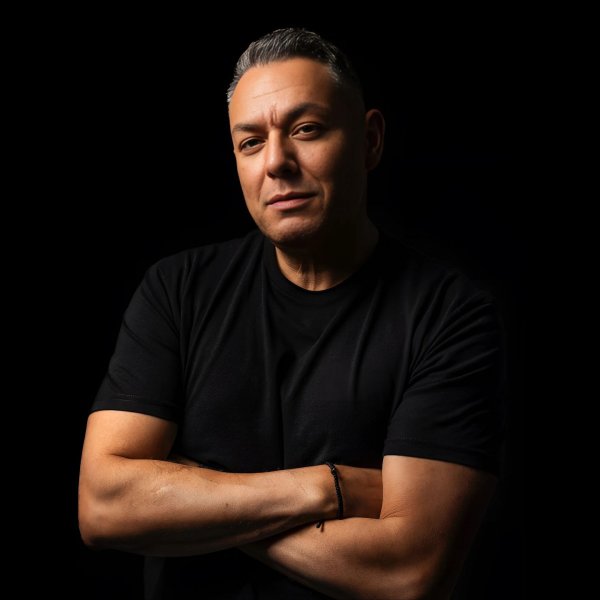 Artist
ALEX PEACE
DJ, producer, emcee, radio personality - no matter how you refer to Alex Peace, it's fair to say that this Chicago mainstay is as much a part of the city's illustrious house history as he is in reshaping its changing future. His resume now boasts vocal appearances on hits like "Bringin' The Funk" to "TRU Skool".

Referred to as leader of the Chicago hard house movement, Alex's career beginnings were impressive by any standard. Working with legendary Chicago label Underground Construction, Alex not only created a number of defining hard house records including #1 single with Donna Blakely, "Take Me Up", but was also named Producer Of The Year both in 1997 and 1998. Those days were the groundwork for what has become a vast catalog of solo and collaboration work with some of the most prestigious names in house music, such as CZR, Hatiras, DJ Bam Bam and Bad Boy Bill.

While this multi-dimensionality has continually defined Alex, it's what's stayed the same that makes him a true original. A passion for house lead him to not only help define a genre, but stay at its forefront by constantly drawing from the rich resulting culture - and reinventing it. "My influence has always been the dance culture of Chicago," says Alex, "I'll always be a club kid at heart."

Alex now owns & operates Tru Musica with partner Brian Boncher.

2023-08-25

2023-08-03

Chicago
Fast Fingaz Franky Remix

(5:54)
2023-08-03

2023-08-03

2023-08-03

2023-06-30

2023-06-01

2023-06-01
2023-05-19

2023-05-19