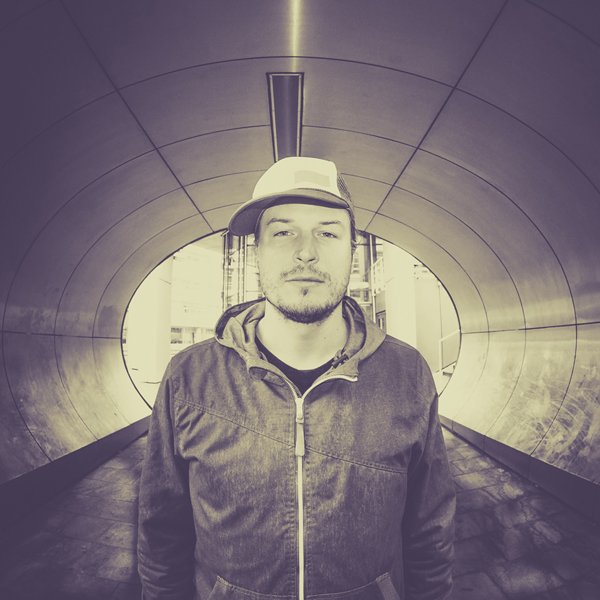 Artist
YVES MURASCA
Déepalma | Kittball | Milk & Sugar
www.deepalma.com/artists/yves-murasca

Déepalma Records head honcho Yves Murasca is steadily becoming a more and more prominent figure in the scene with his multifaceted style of house music, drawing from a myriad of musical elements spanning house to tech to deep and back. The German has cultivated his craft over years of experience; equally as at home in the studio as he is in the club behind the decks.

Whether it's teaming up with the likes of Tube & Berger's Kittball Records, renowned Milk & Sugar Recordings or releasing on his own Déepalma imprint, Yves Murasca is a name in hot circulation. As a DJ, he's spiced up clubs all over the world: from Europe to Russia, South, Middle and North America, not to mention festival appearances at prodigious events including Amsterdam Dance Event and Street Parade in Zurich.

Yet Yves comes from humble beginnings. Born and raised in a picturesque village in Southern Germany, he started out with music lessons at the age of five. Soon after, as a teenager, his passion turned to 90s hip-hop acts like Gang Starr and The Roots, whose soulful handling of beats and bass would provide the inspiration and foundation for Yves' love of big grooves, true soul and immersive atmospheres.

Then, whilst living in Ibiza for two seasons, Yves picked up the DJing bug and was booked consistently for the years that followed. The passion in the clubs soon crossed over to his productions and before long, Yves was able to boast some stunning releases ranging from 'All About Housemusic' on Milk & Sugar Recordings which sold out two Vinyl editions and whipped up thousands of downloads online, to more recently his 'Hypnotize' EP on Kittball with Rosario Galati. The EP provided two tech-house smashers that appeared on countless charts and received heavy rotation from top DJs in their sets – The most recognizable of which is Objektivity boss Dennis Ferrer who played out "I Don't Need You" as an essential tune in practically all of his sets during summer 2016.

2017 then kicked off not less successfully with the release of Yves' solo single 'Right On' via Déepalma. A 'warm, plush sound that delves deep with rich pads that evolve when married with bright, dancing arpeggiated synth melodies" (Source: Knights of the Turntable). 'Right On' reached one million views on YouTube within only a few months and was licensed to many different countries across the globe after hitting the most relevant download stores' Top 100 charts. Not to mention getting supported by such luminaries such as Mark Knight, Laidback Luke or Wankelmut amongst many others.

The second half of the same year just continued as successfully as the first one, with the release of two more collaborations with Rosario Galati: 'From The Stars', also on Deepalma and 'The Light' feat. Chasing Kurt as the follow-up to their 'Hypnotize EP' on Kittball Records. With great support across the DJ world by artists such as Gorgon City, David Penn or Claptone and plenty of Blog and radio support the summer couldn't end any better.

Likewise Yves' music has also been remixed by a flurry of reputable acts, finding new form by artists like Superlover, Teenage Mutants, Dario D'Attis, Piemont, Simone Vitullo, Milk & Sugar and Tapesh.

Alongside all of this, since 2013, Yves has launched and managed his own record label Déepalma Records featuring a growing number of distinguished producers such as Satin Jackets, Vanilla Ace, Lexer and Giom, not to mention championing several infectious compilation series that have chimed with fans all over the globe.

Add an ever growing set of accolades from across the board - making Traxsource's 'Top 100 House & Indie Dance Artists' lists in two consecutive years or charting at #1 in Germany's electronic iTunes album chart on numerous occasions - and it's easy to see Yves' innate ability to make, play and curate quality electronic music.
Mazunte
Gianmarco Limenta Extended Remix

(6:11)

Me Calma
Andre Rizo Extended Remix

(5:38)
2023-05-26

2023-04-21

2023-03-31

2023-03-24