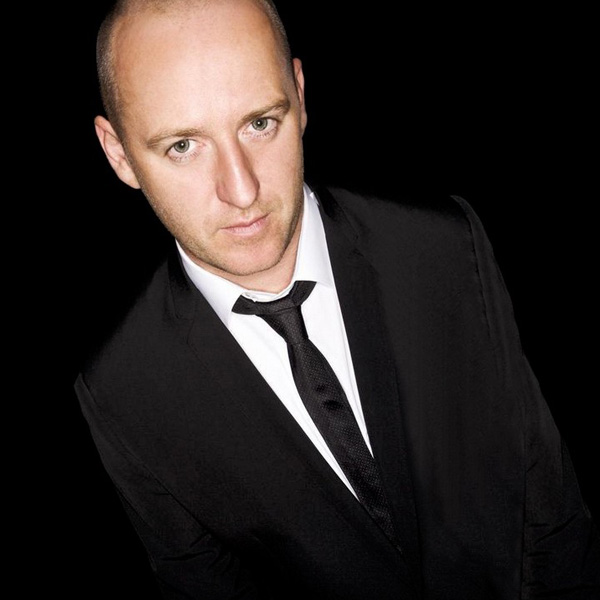 Artist
SASHA
The best DJs know that Djing is first about being able to read people and then about being able to tap into that human experience and take it on a journey. Sasha has always been noted for being a master at this, and although his style is described as "Progressive Trance" with a good presence of House and break beat elements; his music has always reached beyond those record store titles, thus separating him from his contemporaries. Sasha creates and plays music that gives emotion a chance to speak. It is this universal appeal that he has tapped into that has established his strong fanbase around the globe.

This ability to capture sounds on a universal level was most recently called upon when he was asked to write all the music for Sony Playstation¹s biggest game release of 1999, "Wipeout 3". Sasha wrote 5 original tracks to soundscape the game. "Wipeout 3" won not only the best racing game award, but best game of the whole show.

Although Sasha has clearly reached a celebrity status, it¹s his generous personality, his love for his peers and of course his completely candid humour that has enabled him to maintain such a likeable high profile in the often-fickle world of club culture. Always one to share what comes his way, Sasha invited long time friend and collaborator BT to take part in what he called "one of the most amazing musical experiences in my life". He is referring to his experience out at Peter Gabrielle¹s Real World studio in 1998 where Sasha explains in a mixer article, "we were in there for a week and were just going to do one track (during Real World¹s annual recording week where artists from all over the world are invited to Bath to record at the famous studios). "There were so many talented musicians around and the vibe down there was incredible. People were walking in, hitting things, strumming things, and slapping their goats! There were mad African people everywhere. We ended up recording five tracks and finishing four".

Since then of course, Sasha has gone from DJ to superstar status in America, where "Sarsha" is a household name for many teenagers and his and John's residency has continued to provide the launchpad for British dance music into New York and beyond. The sound of Twilo: deep, pumping late night .h.o.u.s.e. is encapsulated on 'Communicate', Sasha and John's joint mix album for INCredible. Modern club anthems like Trancesetters 'Roaches' and Trisco's Muzak all blended in the late night, early morning way that New York's clubbers have come know and love.

For Sasha, music is his first love, and what gives him a buzz is being able to share his music with others. From his presence at those all too talked about after hour parties where his special impromptu sets are heard, to his signature always present child like antics that leave people wondering if he has modeled his life after Peter Pan, to his DJ sets at clubs around the world, all lined with the backdrop of his own productions, Sasha leaves trails of memories, melodies and stories wherever he goes. These are the things that have been, and will continue to be remembered and passed on for years. And that is what legends are made of.


2022-05-20

2022-04-06
2022-02-18
2021-12-31
2021-12-10

2021-10-22

2021-10-22

2021-09-10

2021-09-10

2021-09-10