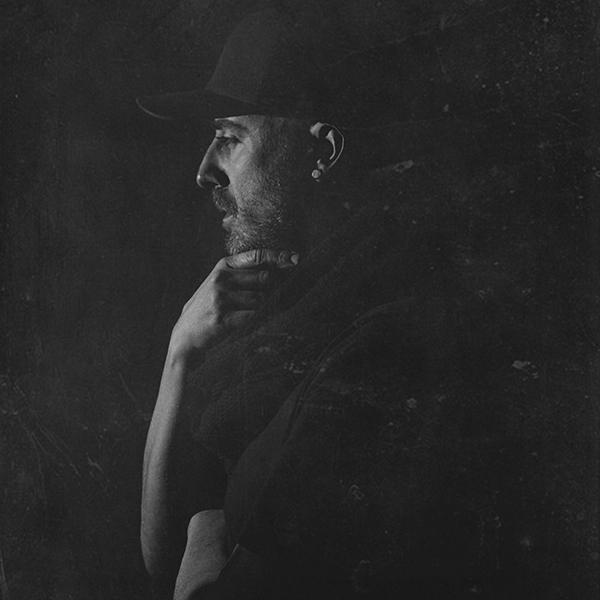 Artist
VOZMEDIANO
It´s really difficult to define the Vozmediano tasty flavor in just few words: Combine a classical House groove and some Techno beats. Dredge the mix in seasoned jazzy estructure and shake off excess. Chop some soul vocals and add it to the mix. Pour in analogue noises from vintage studio process. Bring to a simmer, and cook until reduced to an original little piece of art. Serve on an underground label. It´s done ;)

From his launching release on Shlomi Aber´s "Be As One" imprint, Vozmediano´s prestige never stop growing.Supported by a wide range of top DJs like Anja Scheneider, Seth Troxler, Louie Vega, Nick Curly, Gene Farris, Maya Jane Coles or Laurent Garnier, every VOZ´s track is considered a massive weapon for the Dancefloor.

The eclectic mix of influences define this artist unique sound. You can hear his tracks on a bunch of different labels like Nervous, Be As One, King Street, Great Stuff, Monique Musique, Nite Grooves, Stereo or Plastic City.

His production work use to get great supports by critics and audiences. He received positive reviews by magazines like Vicious, or DJ MAG. Sales talking, "El Che" (Witty Tunes) achieved #4 on another download site Deep House Top for 3 weeks, and "Salt N´Pepa" (Nervous) #2 on Traxsource Tech House Top Ten.

As a DJ, Vozmediano´s musical baggage take his sets to a next level. He combines a solid respect for classic stuff and a passion for brand new music created with an avant-garde vision of clubbing. He´s the people Dj that obtain an outstanding response from his crowd. But the most important thing is his depurate and accurate technique. You can feel his perfect old-skooled way of playing music on every single mix, on every scratch, or live sampling.
2023-07-14

2023-05-12

2021-10-22

2020-12-31

2020-10-30

2020-06-25

2020-06-25

2020-06-25

2020-01-17

2019-11-29