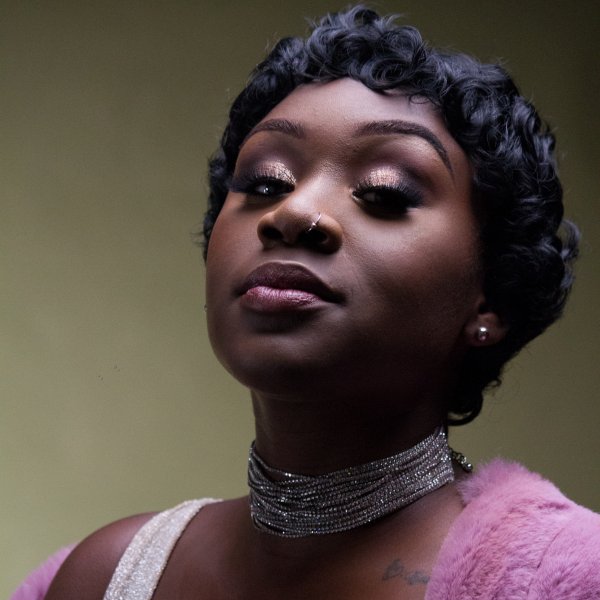 Artist
J.A.E
Hailing from south London, soul singer and songwriter J.A.E (pronounced as each individual letter) started her musical journey as a poet, under the alias, Jae Poet. J.A.E perpetuated a self-named concept, whilst completing her degree in 2013, that merged music with poetry to create 'Moetry'. Her love of sound and performing developed early, growing rapidly throughout her youth when J.A.E attended prestigious performing art schools Italia Conti and Blackheath Conservatoire on weekends.

Built on a foundation of musical greats such as Ella Fitzgerald, Tina Turner, Aretha Franklin, Chaka Khan and Whitney Houston, J.A.E's genre-bending sound is deep-rooted in the history of soul.

A product of the nineties and it's experimentalist 'neo-soul' style of R&B, artists such as Erykah Badu, Lauryn Hill, and D'Angelo provided inspiration with sultry, seductive vocals, and individuality interlinked by a jazz-infused, electronic merger of hip-hop and R&B. Now, with a sound cemented in soul, J.A.E aims to plant the seeds of soul into modern hip-hop and R&B. A natural, talented songwriter, J.A.E tells stories through her music, connecting audiences with raw
emotion and relatable content.

With over 54,000 plays on Soundcloud collectively, receiving regular spins on Pulse88 FM and Re-prezent Radio. J.A.E was invited to perform at The House of Vans and a number of events including Acoustic Live UK.

J.A.E has featured on tracks alongside west London artist, producer and DJ, p-rallel, as well as working with London producer ATG. 'Love Me Right' is the latest single released August 2018 (and Love Me Right - remixes released 10th May 2019) expressing the sentiment of knowing your worth and not settling for anything less in a relationship. The narra-tive is an honest account of a youthful desire to find real love without rushing into something meaningless.

J.A.E is currently working on her debut EP with an exciting array of artist collabora-tions and production within the London scene and beyond!

2023-09-22

2023-06-23

2023-03-03

2023-03-03

2023-03-03

2023-03-03

2022-11-11

Love Me Right
Mr Eclectic & George Lesley Deep Soul Dubstrumental Remix

(6:26)
2022-02-11

Love Me Right
Mr Eclectic & George Lesley Deep Soul Instrumental Remix

(6:26)
2022-02-11