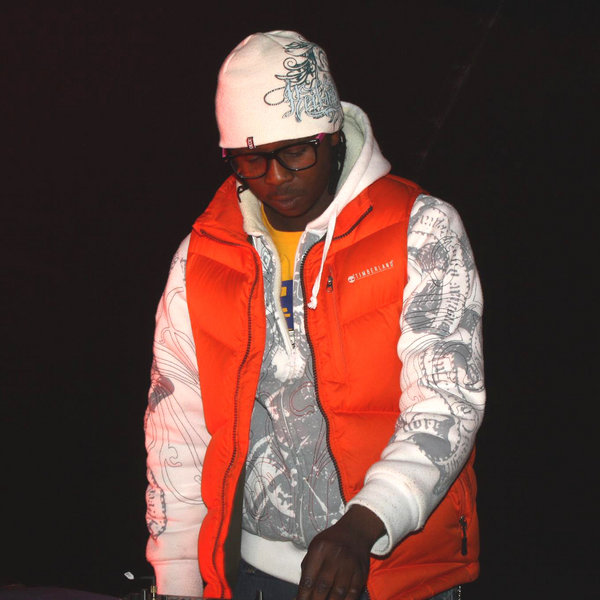 Artist
PROBLEM CHILD
Kabelo Koma, born in the urban township of Seshego in the Limpopo Province in the latest 80's, fell in love with house music at an early age with the inspiration from his older brother, Stanley Mphiri Koma and at age 14, the self-taught DJ saw himself spinning records at local outlets and parties, including the prominent nightspots in Polokwane, hence the stage name "Problem Child"

Since then, he's been inspiring and mentoring some of the most acknowledged Dj's in the Polokwane area.

In 2003, He then got a residency at Club Woo Zoo, which had just relocated to Midrand, north of Johannesburg. Through the years he has been spinning and collecting vinyl from various record shops in S.A

In 2005, with encouragement from close friends and role models, Ndabeni Twala, Makadikwe Mashile, and Itumeleng Modiba, Problem Child delved into music production with their aid, with his talent and dj experience, production took off very well.

In 2010, he released his first EP titled: "Lerumo Kgareng" under Lembe Sounds with remixes from Da Capo, Punk and K-Maroo, then he joined DNH Records owned by Guyana-born and Canada-based Nick D. Holder of "Summerdaze" fame.
2011 saw him adapt the name "Mr.Ten83" from the tags he gave his projects and remixes, derived from his home address in Polokwane, The Ten83 tag gradually became a household name for house music lovers, fusing the house music styles from Afro-Tribal to Deep Tech.
In 2012 He met up with old friends and fellow Dj's Lungzo and Dj Kunta, who then took him in at their stable Mofunk Records, released a five-track EP titled "Mr Ten83 Visits Mofunktown EP1" which took the deep and soulful house market by storm.

Dj/Producer Problem Child Ten83 has worked with various international labels such as, Arrecha Records, DM Recordings, NULU Music, Peng Records, e.t.c on remixes and Titled EP's.

2013, He was offered an opportunity to release a mixed CD with House Afrika Records, his first hard-disc print in his whole career, a fusion of his self-titled songs and various remixes and dj experience goes in the House Afrika Sessions 3 project, 100% his own production, skill and the use of mixer FX made his mix the first of its kind in the history of S.A compilation industry...so far
Current day, this seasoned DJ/Producer is working on his future release material and remixes for some of the prominent names in the industry, and still going strong, his slogan:" NOTHING is ANYTHING without the M.U.S.I.C" was inspired by his realization of his fulfilment by love for music.

Now, his mission is to turn the Ten83 brand into a mammoth network for the upcoming generation of house music, fashion and lifestyle.


2019-04-05
2017-12-04
Vocal
Problem Child Remix

(5:25)
2017-12-04
2017-03-24
2016-08-12
Dr 3000
Instrumental Drums N Snares

(6:29)
2016-04-05

2015-10-10
2015-05-19
2014-12-11
2014-11-07