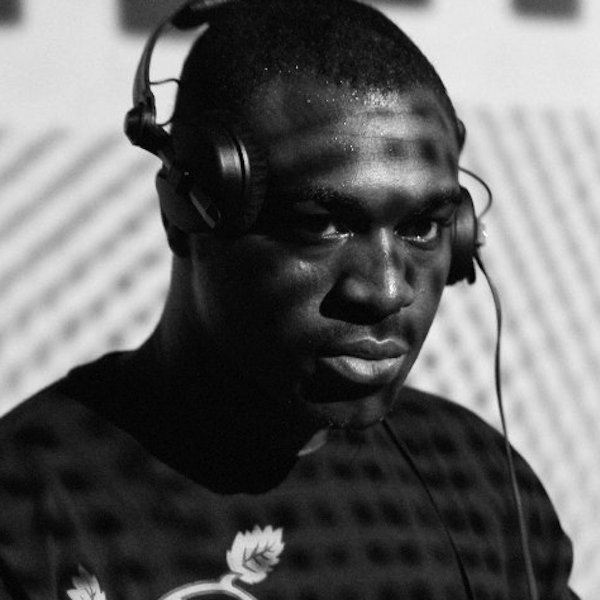 Artist
ROSKA
Even among his contemporaries, Roska stands out as a unique proposition.
His music - an explosive cocktail of swung house percussion, blocky melodies
and body-battering sub-bass - is immediately distinctive, marked out both by
his own production hallmarks and the cheeky 'Roska!' vocal motif that
peppers his tracks.

He first began to attract attention in 2007, when DJs from the then-burgeoning
funky scene began to take notice of Roska's raw and gritty early productions.
Strongly linked to his own personal history in grime, his syncopated and
distinctly UK-rooted tracks swiftly became highlights of sets by tastemaking
DJs Marcus Nasty and Supa D. In particular it was minimal, percussive jack
track 'Feeline' - later released through his own Roska Kicks & Snares label -
that took the underground by storm, followed by a cluster of subsequent
riddims, including 'Elevated Levels' and 'In Your Handbag'.
In April 2009, Roska was invited to start a weekly show on Rinse FM, Britain's
leading underground music station. This proved to be the catalyst his music
needed to trigger off the next phase in its development. With a regular
audience exposed to his own new tracks as well as those he was supporting,
he began to carve out an increasingly unique and playful take on house
music, blending cartoonish melodic motifs with sucker punch sub-bass and
sultry, swung rhythms. As a direct result of his regular radio show, Roska
began to release music through Rinse's own record label.
So as what was once called 'funky' has drained out of the clubs, and many of
its originators have started making and playing different sounds, Roska's
music has continued to explore its own world. 2010's Rinse Presents: Roska
showed off the range of his sound, with vocal anthems like the Jamie Georgefeaturing
'Wonderful Day' sitting comfortably alongside wild club tracks like
'Squark' and 'Hey Cutie'.
He continued with a string of 12"s for labels like Hotflush, Numbers and
Tectonic, collaborations with sub-heavy explorers Untold and Pinch, and
remixes for names as varied as Four Tet, Redlight, Modeselektor and Katy B.
In 2012 he released an equally striking second full-length for Rinse. Rinse
Presents: Roska 2 found him in genre-twisting mode. Featuring vocals from,
among others, Sweetie Irie and Mz Bratt, and collaborations with Swindle and
Funtcase, it was a set of tracks still based in house but stretching far and wide
for inspiration, twisting grime, dubstep and garage to suit his own vision.
Thoughout this time his reputation as a formidable DJ has continued to rise,
bolstered by his ongoing weekly show on Rinse FM. In 2009 Mary Anne
Hobbs chose Roska to play in Barcelona at Sonar Festival's BBC Radio 1
stage, alongside Skream, Kode9 and Joker. Since then he's played a string of
major UK and European dates including Glastonbury, Global Gathering, Bloc,
Lowlands and Outlook, as well as touring North America. He's never far from
the darkened club spaces where he made his name, though, regularly playing
incendiary sets in packed basements around the UK - and always maintaining
the immediacy and physical impact that's defined his music from the very
start.

2023-02-27

2023-02-27

2023-02-27

2023-02-21

2022-12-13

2022-12-13

2022-12-13

2022-12-13

2022-12-13

2022-12-13