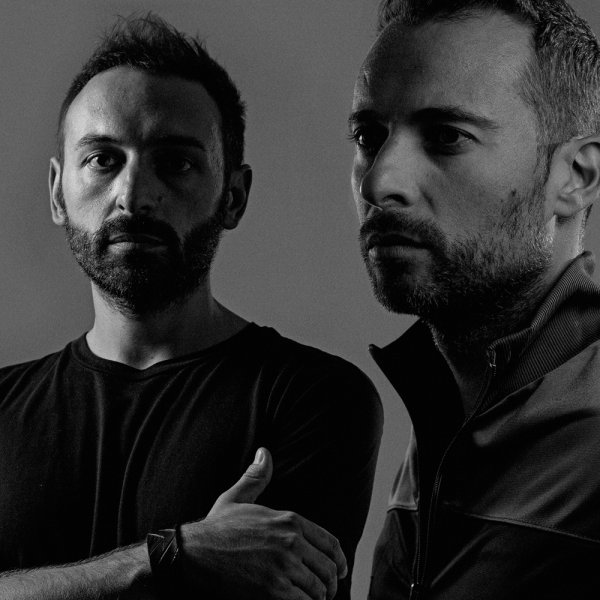 Artist
SOULDYNAMIC
Souldynamic duo "Luca Ciotoli & Stefano De Magistris" first started producing House music in 2007. They had their first official release at the beginning of 2007, perfectly in time for the Miami WMC, on Bobby & Steve Zoo Groove Stereo Recordings with "The past as the future". Since then they had many releases licensing their music/remixes on the most acclaimed record labels in the scene as King Street Sounds, Tony Records, Soulfuric, Code Red, Underground Collective, Purple Music, Favouritizm, Soundman on Wax, Seamless, and working with some of the most known singers as Angela Johnson, Ann Nesby, Robert Owens, Dawn Tallman, Ultra Nate, Roland Clark, Susu Bobien, Leslie Carter, L.T. Brown, Keith Thompson, Darryl D'Bonneau, Melba Moore, Pete Simpson, Joi Cardwell and many others...

In 2008 after their release featuring Roland Clark "Make a choice", they started djing around the globe flying for the first time to Hong Kong (China) where they played at the Armani tower, and to Ibiza where they had the opportunity to share the dj booth with Willie Graff and Graham Sahara at legendary "Cielo Funky Room" Pacha Ibiza.

In July 2009 they flew for 4 weeks in the Traxsource.com Top 10 download chart enjoying the #2 position with their single featuring Susu Bobien "99&half". In the same weeks they have seen released also their single featuring Leslie Carter "Summershine" on Dj Spen's Code Red Recordings, track that went as well at #6 in the Top download chart and was included in the Defected Compilation "Mezzanine De L'Alcazar"

Travelling from Rome to Miami, Amsterdam, Ibiza, Milan, Venice, Portugal Switzerland, Hong Kong, in 2010 they had the magic opportunity to start a relationship with the known "Southport Weekender" crew to dj in Croatia for the first edition of the summer open air festival "SunceBeat". With the opportunity to dj beside Dennis Ferrer, Tony Humphries, Dj Spen, Quentin Harris, Atjazz and with a so inspirational crowd they grown a lot and since then their sound is surely deeper.

Their single featuring U.K. rising singer Adeola Shyllon "Revival" out on Purple Music, is one of the most know tunes from Souldynamic, this track was played and charted by the most known djs and producers in the globe as Tony Humphies (U.S.A), Dj Spen (U.S.A), Rocco (France), Jamie Lewis (Switzerland), Reelsoul Rodriguez (U.S.A), Mark Grant (U.S.A), Jon Julius Knight (U.S.A), Luis Radio (Italy), Marlon D (U.S.A). "Revival" had the opportunity to enjoy for 4 weeks the Traxsource.com Top 10 download chart arriving at n°4 with their "Go deep mix".

In 2012 they had the honor to release their new single featuring Soul Icon Angela Johnson, the tune is entitled "Love" and have been remixed by Legendary U.S.A. Terry Hunter and rising star N'Dinga Gaba. The single went released on Tony Humphries' "Tony Records" and enjoyed as well the Traxsource.com Top 10 Soulful (#8) and single (#4) chart . 2012 was an important year for the duo as they enjoyed as djs one of the most important House music festival in the world with more that 6000 true followers: "Southport Weekender 48" the 25th anniversary, every May in the U.K. where they shared the dj desk with some of the most known djs of the whole underground scene.

Souldynamic worked a lot to prepare as better as they could this 2013. January already saw the release of their latest rmx for U.S.A. Peven Everett out on Swiss UDM Show Records (#10 in the Traxsource.com general download chart, and #4 in the Soulful Chart) . They also embarked officially on legendary label King Street sound (U.S.A) remixing "Logistix - I feel" tune that have been enjoying the charts (#2 Soulful Chart) (#6 general download chart) on Traxsource.com. This year will see forthcoming releases with featuring of Dawn Tallman, Taliwa, Bantu Soul, Margaret Grace. They have been also confirmed as djs at legendary "Southport Weekender 49" (UK) and summer open air festival "SunceBeat 4" (Croatia).
2017-07-17
2017-06-23
Moonlight
Souldynamic Instrumental Remix

(6:11)
2017-06-21
Body Music
Mark Grant's Blackstone Instrumental Remix

(7:12)
2017-06-12
2017-06-02
2017-06-02
I Feel
Souldynamic Remix

(6:39)
2017-04-24
Inside
Souldynamic Classic Vibe Remix

(7:43)
2017-04-10