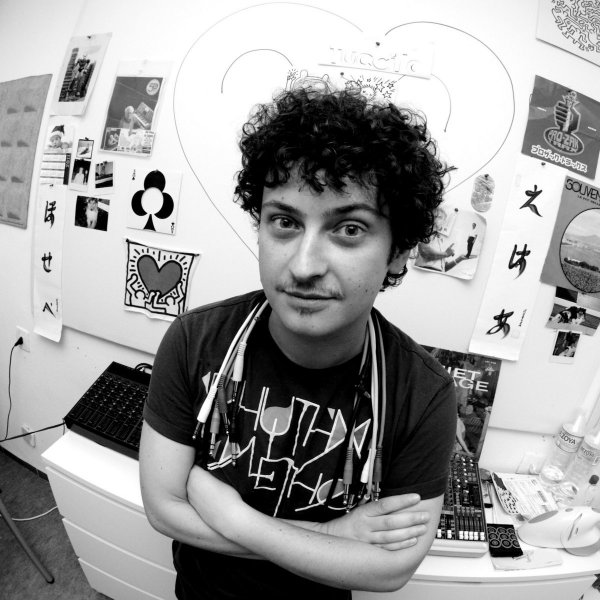 Artist
TUCCILLO
Starting in Naples in the early nineties with productions for legendary labels like the Italian UMM, and for more than 20 years, Tuccillo has been an integral part of the winding paths of electronic music.
He evolved step by step with new influences but firm in his way of producing and in his support for vinyl and its classic sound.

Over the years, both analog and digital instruments have been incorporated into his studio.
Driven by a timeless sense of sound and flawless production, as part of his sonic imprint, he prefers to mix manually on an analog mixer and modulate sounds directly from the hardware or create his beats using old akais samplers.
Starting from Ibiza, Tuccillo has taken his sound and sessions to the most outstanding clubs in the world.

He began his first venture as a record label founder in 2013 launching Unblock Records.
Together with close friends they embarked on creating their first vinyl. Since then, collaborations and remixes from artists such as Djebali, Dj Sneak, Robert Dietz, Tomoki Tamura, Shaun Reeves and Satoshi Tomiie have been added.
This same year together with Tomoki Tamura, they create an alias for a collaboration entitled "Doublet" which will be the name that will launch the vinyl series.

Currently Tuccillo has resumed his passion for the "Chill out balearic" sound. Since his arrival in Ibiza in 2000, thanks to this genre, his productions have undergone collaborations with legends such as José Padilla. Together with another pioneer from Ibiza, Dj Pippi in 2016 they launched the label "Modern Manners"
In this project Tuccillo also adds more collaborations such as Modonostro with the vocalist Danielle Moore of Crazy P. and Mr. Few. or
also under the aliases Tuccinelli and FewLab.

At the beginning of 2020 Tuccillo created "Electrobalearic", the simple idea of mixing two genres such as electro and Balearic beat is clear.

In the summer of 2021 he launched his personal project "House of Tucci, where he took up his favorite game, the pure and deep house sound of the 90s.
Through the years Tuccillo has proven to be a constant and consistent creator.
His passion for searching for new sounds is tireless and it is difficult to define him
with a single musical genre.

2023-09-29

2023-09-29

2023-09-29

2023-09-29