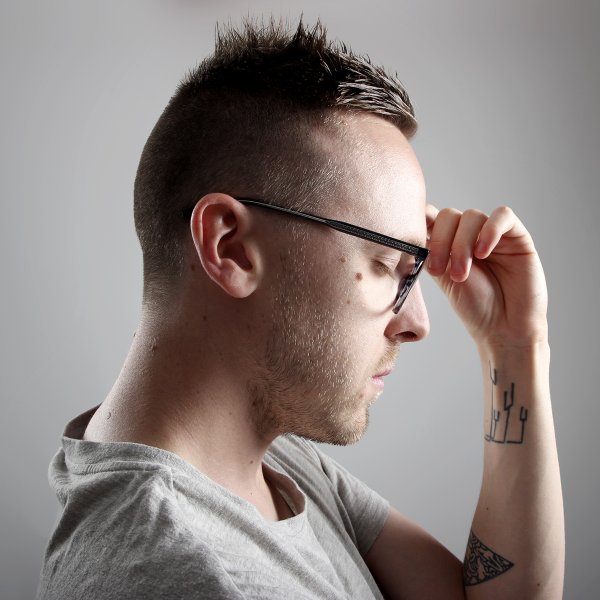 Artist
MARK LOWER
Born in 1995, Mark Lower is a French NuDisco producer who started playing records at the age of 11 and has since built up an uparalleled musical depth of knownledge. His influences include Madonna, Michael Jackson, Chic and many other.

Mark started producing records in 2008 when he met Thomas Leclercq, better known as Man Of Goodwill, who taught him everything about making music. First producing progressive house and electro, Mark's taste has been refined over time and has been producing NuDisco since 2012.

In only a few years, Mark Lower's rise to prominence has been nothing short of spectacular. His breakout hit "Bad Boys Cry" has over 60 million plays on YouTube and continues to climb steadily.

2014 saw the release of his long awaited debut album "Mark Lover » on Nervous Records.

With a slew of chart topping Originals & Remixes under his belt since, he has also enjoyed great success in 2016 with his remix of "The Boy Is Mine" which has gone on to be licensed exclusively by Hed Kandi / Ministry of Sound for a major summer campaign.

Mark kicked the 2018 year off to a perfect start with a Nu Disco #1 with his disco/rap killer 'Tribute To Jean Michel'. He spent the rest of 2018 with several charting releases on Nurvous Records, Club Sweat, Vicious Recordings and his own label Sakura Music. He also scored big with the euphoric 'If U Need Love' and the certified banger 'The Light' featuring Ashley Slater, which came out on Club Sweat.

Mark was also the #14 NuDisco Artist of 2018 on Traxsource.

2019 kicked off with the release of his brand new record "I Wanna Be With You", featuring vocals by Sandy B & Carole Sylvan + Keys by Tony Coluccio. Recorded during the Nervous Brooklyn Sessions early September in New York, ans also his official remix for Yolanda Be Cool's new single « Dance&Chant » being #1 of the ARIA Club Charts for 5 consecutive weeks.

Mark Lower has proven he's ready to play with the big boys. 2019 alone has seen Lower chart 7 of his own tracks in the Nu Disco top 200 (not including his work as one half of edits duo Barry & Gibbs), earning him a well-deserved spot in the top 5. His Salted Music release 'Express Yourself' was one of the most popular Nu Disco tracks of the year (#3) and ended up #52 in the overall tracks of the year across genres onsite. The Sakura boss also kept a few gems back for his own brand, including the massive 'Where The Party's At' (#13 Nu Disco) and his edit of 'Whomp' by Discoslap, alongside heavyweight releases on the likes of Nervous Records , Vicious Recordings and Let There Be House."

2020-09-18

2020-08-27

2020-07-03

2020-06-12

2020-06-12

2020-06-05

2020-05-22

2020-05-01

2020-04-17