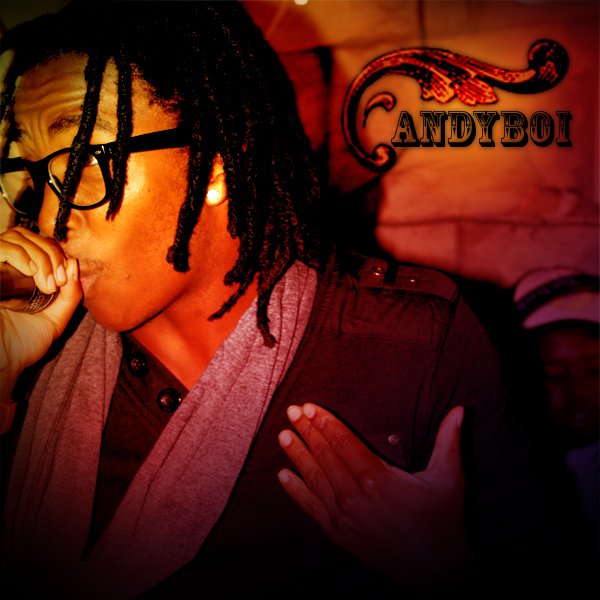 Artist
ANDYBOI
A talented vocalist, songwriter, producer and DJ,Andile Hlanze better known as Andyboi, has been passionate about music his whole life. Singing since the age of four, his performances started in the youth choir at his church and by the time he turned 15 he started to take his music a lot more seriously.

Interestingly, Andyboi was close childhood friends with Soul Candi's very own, DJ Cuebur. They started producing house music together in high school and several of their tracks quickly gained popularity on local radio stations. After high school, the two musicmad friends, left their hometown, Middelburg in Mpumalanga, to pursue their great dreams in the City of Gold, Johannesburg.Working with a variety of different styles of house, Andyboi is known for being involved with genres like Afro, Soul, Deep and Electronic. His unique ability to add his own lyrics and vocals to his productions has proved to be a great strength in creating his tracks. His voice, often described as strong and soulful with a sweet feminine flair has resulted in him being featured in many other productions from artists like Shimza on the track " We Going Higher" and Cuebur on the hit songs "Ngiyazifela" and "Be There". As a vocalist, Andyboi has featured in chart topping songs like "Usangkhumbula" which was a collaboration with successful artists Kid Fonque, Okmalumkoolkat and Cuebur. Equally as successful was "uMajaivane", a track in which he collaborated with DJ Whisky and Bricks. Both these tracks reached the number 1 spot on the YFM Top 40, Bomb Chart and the Hot Dance99. Looking further back, Andyboi also worked on a track with Infinite Boys called "Round & Round" which did exceptionally well, reaching Number 3 on the YFM Top 40 and number 1 on the Bomb and Hot Dance Chart. He later released a solo EP through Soul Candi Records in 2013 which included successful instrumental songs like "4am", "See" and "Naked Eye".

He has worked with some of the well-known artists/DJ's from the biggest recording labels in SA such as Infinite boys, Cuebur, Shimza, Black Motion, Revolution, Bricks (Mabrigado), Bucie, Demor, Heavy-K (Point Five), Kid Fonque, NaakMusiQ, Bekzin Terris, Sir LSG, Okmalumkoolkat, Mac-G ,DJ Whisky, LilSoul, Mash-O,DJ Bullet, V-underground, Sculptured Music and Reloaded. Internationally he has worked with Paso Doble from Malomenia Records (Canada), Abicah Soul (U.S.A), Azee (Brazil), Johnny Miller (UK) and the legendary Tony Touch one of the biggest hip-hop and house DJ's in the world from New York City (U.S.A) who has worked with some of the big names in the music industry like Little Louie Vega, Eminem, P. Diddy, Fat Joe, Sean Paul, Snoop Dogg, Ruben Blades, Busta Rhymes, Mos Def and Wyclif the list goes on.

2022-05-15

2022-04-29

2020-10-09

2020-02-28

2019-04-05
Again
Original Mix

(6:06)
2018-07-06
2017-11-24
2016-07-15
2016-07-12
2016-07-12