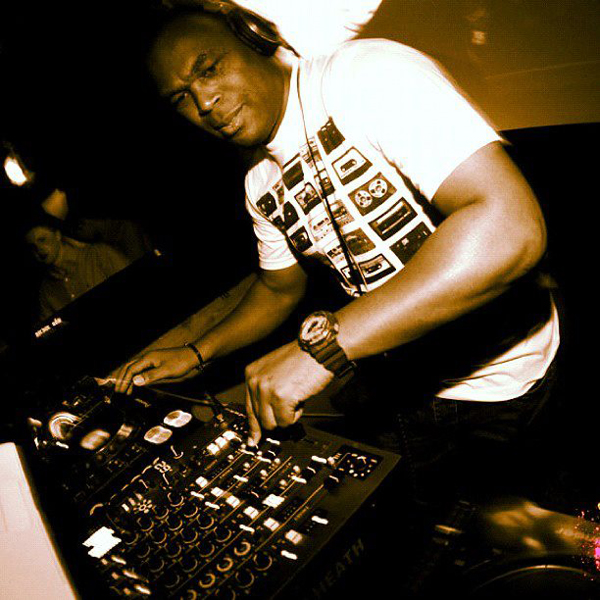 Artist
MATT JAM LAMONT
A pioneer, respected DJ, an accomplished producer/remixer, label / A&R manager and radio presenter, Matt 'Jam' Lamont has been an intrinsic part of the UK garage scene from its very inception.

It was at South London's The Arches, where the burgeoning underground UK garage sound, and indeed Matt's career really took shape with his residency at the legendary Sunday venue.

It was at this seminal Sunday club that he hooked up with fellow DJ Karl 'Tuff Enuff' Brown, and together in 1993 they formed the now legendary production/remixing team, Tuff Jam. The duo became the leading figureheads of UK garage during the mid to late 90's, turning out a slew of classic anthems from 'Tumblin' Down' and entered the charts with TJR's 'Just Gets Better' (Multiply) & Tuff Jam ft, Jaquee Bennett Need Good Love (XL) to top remixes for Kristine Blond, Boyz II Men, Usher, Coolio, En Vogue, Rosie Gaines, Brand New Heavies, Mark Morrison and more.

TUFFJAM mix CD's "Underground Frequencies" Vol.1 (silver sales status) and Vol.2 in 1997 and 1998 for Satellite Records. Another album was compiled and mixed for the U.S.A. entitled "TUFF JAMS".

TUFFJAM also remixed the official JAMAICAN FOOTBALL TEAM Song (Reggae Boyz - "Kick It") for the 1998 WORLD CUP Final's.

In 1997 Tuff and Jam made an influential leap onto commercial radio (the first UK Garage DJs to do so) with their specialist UK garage show on Kiss 100 FM; a highly respected show.

In 2000, Matt Jam Lamont decided it was time to pursue other individual and alternative projects outside of the celebrated Tuff Jam partnership. Since then Matt has gone from strength to strength and has forged another fruitful collaboration, this time with Gavin 'DJ Face' Mills (Banana Republic & Copyright fame).

Together they were responsible for formulating a groundbreaking UKGarage style mix for successful British trio group Mis-teeq leading to a debut top 10 chart hit with Why (which was also used as the video/main mix). As an example of production versatility, the innovative Jam & Face garage remix of Why (originally an RnB track) helped Mis-teeq to obtain an album deal on the back of the single.

Jam & face have also re-rubbed the likes of Artful Dodger, Damage, Mary J Blige, Liberty X and club floor filler from Daniel Bedingfield, 'Gotta Get Thru This', amongst many others.

In the summer of 2000, Matt started up his own label, Solo Recordings, which has quickly established a reputation for releasing quality new tracks including Frances James & DJ Faces massive 'Girls Play Too' as well as much loved scene classics from Mike Dunn (God Made Me Funky), The Jam Experience (Feel My Love), Zac Toms (Bring Me Down), Plutonic, Colours (Hold On) and MK as well as up & coming Russian producer Artifact.

Studio and production success is fundamentally important to Matt Jam, but the true test of a DJ remains in the clubs. With his versatile DJing skills playing funky & US House as well as UK Garage, Matt Jam remains a busy DJ, both in the UK as well as at international clubbing haunts including Singapore, Hong Kong, Japan, USA, Canada, Germany, Switzerland, Cyprus, Spain,Ibiza (where he won BEST UNDERGROUND DJ AWARD 2002) and Las Vegas.

Never one to rest on his laurels, Matt Jam continues to take the sound of musical garage to the road. Remaining versatile and ensuring the crowd is always fully entertained has resulted in the continued success of his Solo Recordings University Tour which is in its sixth year.

In December 2005 Matt Jam Lamont released a 3 CD Compilation TwiceasNice Weekender (Warners) with Shortee Blitz/Scottie B which has given Matt another "GOLD" sales status album. Matt then went on to release the second CD Compilation for TwiceasNice in October 2006 which again achieved Gold Status sales.

In 2006 Matt was then approached by Jade Anthony who was in the process of setting up a DJ and Artist Agency and knew that along with Matts knowledge and vast experience of the UK Dance and Underground Scene, to become part of a partnership to create a new DJ and Artist Age.

On My Knees
Matt Jam Lamont & Echelon Spiritual Dub

(3:30)
2022-02-18

On My Knees
Matt Jam Lamont & Echelon Spiritual Dub Extended

(5:10)
2022-02-18
2021-12-10

2021-10-22

2021-10-22

2021-09-10

2021-09-10

2021-09-10

N.S.T
Original Mix

(5:21)
2021-09-10

2021-07-30