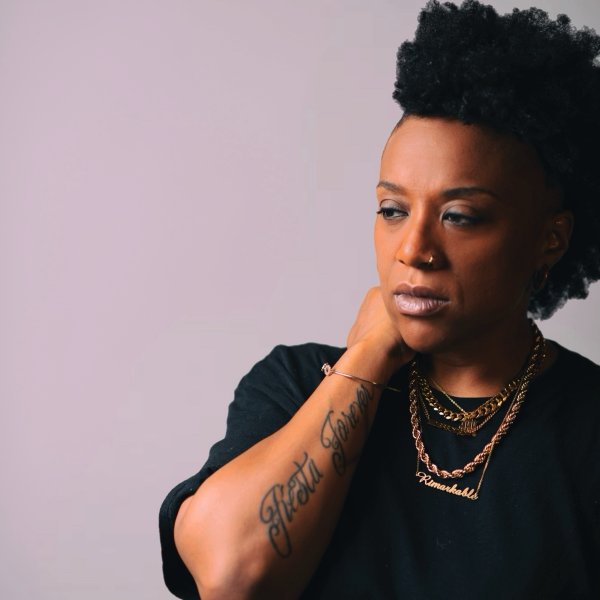 Artist
RIMARKABLE
Defying effortless categorisation, Maria "Ri Ri'' Garcia aka Rimarkable is a child of funk, jazz, gospel, rock and soul, and her selections as a DJ and broadcaster fuse all of these sounds "wrapped into a house and techno box". Growing up heavily influenced by Black gospel music, her mother a classically trained pianist and music minister in a Pentecostal church, Rimarkable's childhood summers in Chicago also gave her an introduction to house music, during the genre's explosive infancy. An Afro-Latina from Detroit, she's first generation Puerto Rican, and the Afro-Carribean sound continues to have a huge impact on her sonic leanings, alongside the unmistakable ear training of the city's techno legacy.
Rimarkable started professionally DJing in 1997, first doing private events and then clubs in the early 2000s. She's since played around the world alongside the likes of George Clinton, Francois K, Bonobo and Gene Farris. She started producing in 2006, after she grew tired of male producers either not understanding how she wanted to sound, or luring her into the studio to hang out, then asking her to freestyle on the mic, while hitting 'record' and releasing music without her consent. Her first release as a producer was in 2011 on E-man's Liberate Recordings label, a track called "Peace Lives Here" ft. Valerie Troutt. 

A multi-hyphenate musician who has found various creative outlets over the years, Rimarkable believes in DJing and producing as a spiritual practice, exploring alchemy through the DJ artform as well as African spiritualism, healing, mental health and self-care. It's a philosophy that eventually manifested as a lecture and classroom series called 'The Alchemy of DJing', a means for her to creatively engage in social justice, and empower women and youth. It's taken her to various cities such as Nairobi and Berlin, and US institutions such as Yale and Queens Museum.
Quite literally a party starter, having produced many events in New York, Detroit and the Bay Area over the past 20 years, she's currently the producer, resident DJ and co-creator of Brooklyn party 'JOY Party BK', a multi-generational dance and social event centred on Black, Indigenous, and Brown LGBTQI+ folks.
In early 2021 Maria signed to UK house music institution Defected including the Defected Music publishing arm, and stepped up as a presenter for the weekly Defected Radio show, which is syndicated globally to 170+ FM stations and available as a podcast with a reach of 20m+. Bringing her exceptionally rich music knowledge and unique flavour to the show, this house music alchemist's next chapter looks set to be nothing short of remarkable.


Drama
Extended Mix

(7:18)
2022-11-18

2022-07-01

2022-05-13

2022-05-13

2022-05-13

2022-05-13

2022-05-13

2022-03-10

2020-06-09