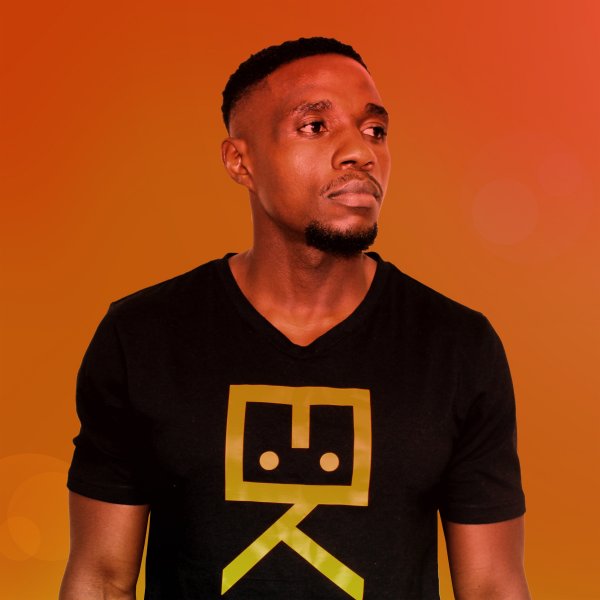 Artist
ELTONNICK
Nicky Elton Zama Masheke aka Eltonnick is a young talented DJ/Producer/Remixer born in North West but grew up in Orange Farm ( Johannesburg ) . Later on he moved with his parents to the east of Johannesburg in Kempton Park. As House music was growing day by day in the country, he fell in love with the music . He started collecting cd's and cassettes that were compiled by one of the South Africa's biggest dj's, Oskido, Dj Fresh, Kha bzela, Glen Lewis and many m ore. He was not only interested in listening to this music he was also int e rested in making it.

As he was growing up around a lot of cous ins, one of them, Liberty had a music making prog ram in his computer, but he did not know what to do with it, Eltonnick found it usef ul. He taught himself how to use the software and started making his own music in 2005 at the age of 16 years, the next year his interest had grown and involved Dj ing . As he w as djing around, he learnt different technique s of using sounds in his songs. His music al taste at this time include d a wide range of styles in H ouse and Hip Hop .

In 2006 he became a resident Dj of one of the best clubs in Kempton Park . That's how El tonnick got the opportunity to meet Baa inar Records CEO, Lunga Nombewu who took him under his wing. His pro duction style is influenced by p roducers like Manoo and Kanye West. As a D j /producer/remixer Eltonnick is undoub tedly one of the rising star s in the South African House community. In 2008, he was signed under Baainar records as a n artist/ producer. "Salt and Water" was his first song to be released under Baainar Records in 2009 , it was released digitally. Other rel eases that were released digital ly were (Baainar Theme remixes , Simple Twist, Animals of the Zodiac, Sed).

Simple Twist can be heard on a lot radio stations used as bed music and dance floors across South Africa, "Baainar Theme Tribal remix " is one of the biggest songs that Eltonnick has done thus far , it was released under a lot of CD compilations in 2010 incl Dj Miggs, Euphonik and many more. He also produced original music such as Phumeza "Intombi yakwaXhosa" , Dj Fresh ft Tshepi - Searching, Shota ft Shana - I'm taking you home, Antonio Lyons ft Phoenix Kayode - We Dance and We Pray. Eltonnick has bee n doing remixes for artists locally such as , Oskido (I believe), Dj Fresh (Goddess), Smallz (Zulu ) , Theo Kgosinkwe (Step in to my world ) and internationally Pak Jones(For A Moment) and upcoming Kafele ft Eliki(Secrets) .

His debut album Eltonnick - TME which features vocalists such as Zaki Ibrahim, Kafele, Shota, NaakMusiQ, Zano and more has just been release d on the 7 th of October 2011. His first single of the CD featuring stable - mate NaakMusiQ "Move" has already reached number one spot the following charts: #PowerNights with Fresh and Euphonik(5fm), #OskidoIBelieve with Oskido, Mluh and Bobsta r (Metro fm), #Hot99 with Just Mo(Y fm) and other community radio stations around the country .

Words
Eltonnick Remix

(9:00)
2019-10-18

2019-09-27

2019-05-15

2019-03-28

2019-03-01

2019-02-14

2019-02-14

2019-02-14
2018-06-29