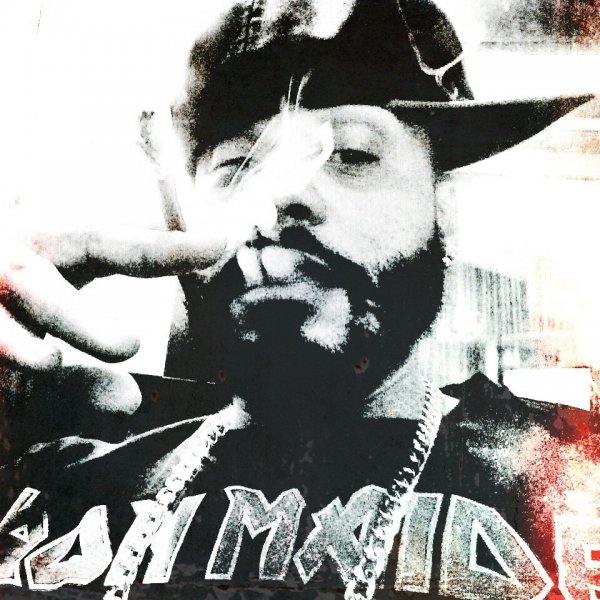 Artist
BEAR WHO?
Bear Who? is a world renowned Electronic Dance Music artist and dj
with countless records, releases and admiration from the industry's
insiders. No one else can boast the discography of hits, international
acclaim, original style and swag of this electronic b-boy. Can't deny
him and why would you want to. Bear Who? has proven to be one of the
best in the industry.

Born and raised in the Chicago House music underground, House Music
runs deep in his veins, performing for crowds for over two decades. A
man of many aliases (Fuzzy Cufflinxxx, Joey Bochinche), Bear is
prolific, you receive the full package in a multidimensional artist.
He is a brand that utilizes EDM as a weapon, always remembering that
he is a DJ first. Bear Who?'s live performance is dynamic. His stage
show includes elements of both DJ show and live vocal performance. He
is truly a one man band.

Bear aka "Fuzzy Cufflinxxx" "is best known for his vocal work and
writing the break-out anthem "Fix My Sink (Credence/EMI) and for being
the go to artist / vocalists for the EDM industry. Bear's latest
release "Automatic Principles" (Rockit Science Labs) marks another
notch on this electronic business we call Electronic Dance Music. This
is Bear Who?'s second release with fellow super dj and cohort "Roy
Davis Jr. ("Rock Lights") Scion A/V.

Bear Who? has a long list of releases as a solo artist and alongside
some of the biggest staples in the Dance industry; touring and
recording with artists like: Roy Davis Jr, Basement Jaxx, Kelly
Rowland, Laidback Luke, Treasure Fingers, The 2 Bears, George Morel,
Dj Antoine, Derrick Carter, Steve "Silk" Hurley, DJ Skip, MAW, Junior Sanchez, Inland Knights, Mighty Mouse, Todd Terry & Dj Sneak.

2020-11-20