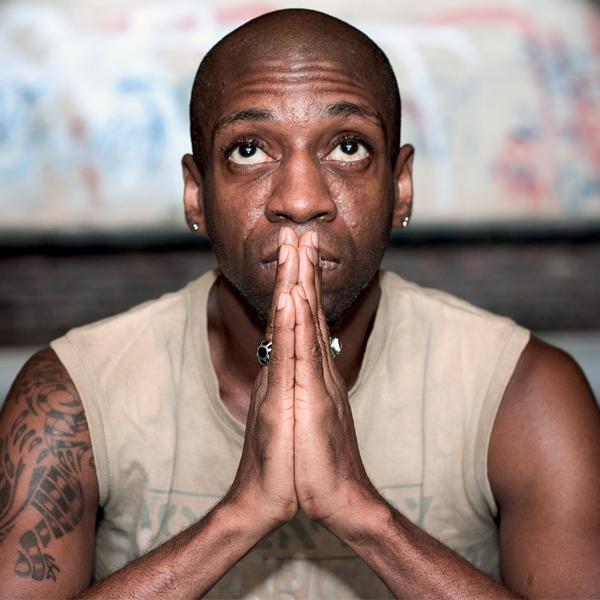 Artist
ROBERT OWENS
Ask any fan of dance music who their favorite male vocalist is and nine times out of ten Robert Owens name will come back. Sure, there are other great male house vocalists out there, but with more than twenty years as a gifted singer, songwriter, producer and DJ under his belt, Robert has not so much embellished house music as played a large part in defining it. 'Tears', 'I'll Be Your Friend' and
'Ordinary People' are just some of the tunes that have borne his black velvet voice and gone on to become truly classic dance records

In 1985 Robert met pioneering Chicago producer Larry Heard, who invited him into his studio. Together they formed Fingers Inc with Ron Wilson and released a series of excellent singles such as 'Mysteries Of Love' or the instantly recognizable house standard 'Can You Feel It'. This cooperation culminated in one of house music's first full-length albums 'Another Side' in 1988, after which the group amicably disbanded to follow their individual solo careers.

Following the call of Frankie Knuckles, Robert went to New York in 1989 to record a track with the Def Mix posse – consisting of David Morales, Satoshi Tomiie and Frankie himself. This tune, so casually constructed, was to become one of clubland's most emotive and defining moments: the sublime 'Tears'. That song all about his life and struggles was the ignition of Roberts successful career as a solo artist. Signing with 4th & Broadway in 1990 he showcased his beautiful church-honed vocals and heartfelt lyrical style on the album 'Rhythms In Me', completely produced by the Def Mix crew. His 1991 single 'I'll Be Your Friend' finally gave Robert the overground success he so obviously deserved, climbing the charts to 1 all over the world!

But Robert also stayed true to his records spinning club roots. As an innovative and globally in-demand DJ he is still dazzling crowds across the UK, Europe, Japan and America with his special blend of the deepest house and electronica. He also established two successful London club residencies – Journeys at Egg and 2 Feet Deep at The Key.

So there you have it. From the gritty but sublime Trax of yesteryear to the forward-looking projects of today, Robert Owens is one of dance music's true legends, a man who has his roots in the future and his feet planted firmly on the earth - and a man who has never been afraid of sharing himself with others.

2023-09-29
2023-09-29

2023-09-29

2023-09-22

2023-09-22

2023-09-22

2023-09-08

2023-09-08