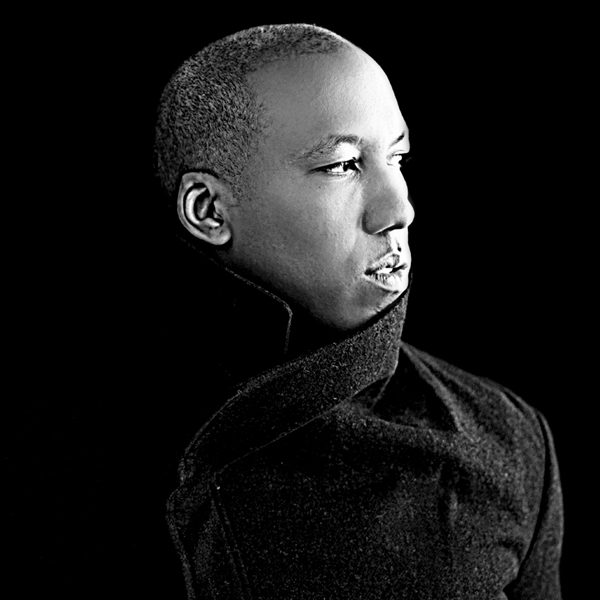 Artist
VIKTER DUPLAIX
GRAMMY Nominated Singer/Producer/DJ/lifestyle event curator Vikter Duplaix is a musical alchemist weaving global culture, independent thought, fine arts and progressive music into a purely golden lifestyle.

Vikter, a Philadelphia native, began his career early studying music and singing in touring choirs with legendary artists such as Teddy Pendergrass and Luciano Pavarotti and was mentored in the fine art of business by none other than Philadelphia International's own Kenny Gamble. Vikter is a founding member of Philly's Axis Music Group, a music production house shared with Grammy award winner James Poyser. As a producer, Vikter has worked with the likes of Erykah Badu, Earth, Wind and Fire, Jill Scott, Musiq Soulchild, Common, Eric Benet, Bilal, Jamiroquai, Me'Shell Ndegeocello, Jazzanova, King Britt, Louie Vega, Esthero and many others.

Vikter's introduction to the "worldwide" music scene as a recording artist came with his first full-length album "International Affairs" released in 2002. Subsequently, Vikter released his "Singles: Prelude to the Future" compilation album followed by his second full-length release "Bold and Beautiful" in 2006, which featured guest appearances and collaborative production work with the likes of Raphael Saadiq and many others. "Make A Baby", the album's definitive single, was nominated for a GRAMMY Award in 2008 for Best Urban/Alternative Performance. Duplaix will be releasing his third studio album, "LOVEmachine", set for release in the Summer of 2013.

His raw DJ skills were honed on the streets of Philadelphia along with turntable legends DJ's Jazzy Jeff and Cash Money. His DJ jet sets have taken him all over the United States, Europe, Asia, South America and to the stage of 2012′s 64th Annual Primetime Emmy Awards as the first ever DJ to ever perform on-stage as a member of the house band.

In addition to his talents as a singer/producer/DJ, Vikter is recently co-starred on the first two seasons of Viacom's (VH1/BET) reality television DJ competition series, "Master of the Mix". As an event curator, Vikter oversees three nation-wide event brands; "Kiss-n-Grind", "Txturz" & "Suite Seduction". These events that have become infamous for their atypical locations, beautiful art installations and raucous dance-floor environments. Over the years, Duplaix's events have hosted such luminaries as Prince, Questlove of the Roots, DJ Kid Capri, Eric Benet, Biz Markie, DJ Jazzy Jeff, Idris Elba, Sanaa Lathan, Raphael Saadiq, Craig Robinson, Rashida Jones, Samantha Ronson, Garth Trinidad, DJ Rashida and many others.


2021-05-07

2020-09-11

2020-01-17

2019-05-17

2018-12-01

2018-12-01
2017-12-01
2017-10-20
2017-10-20
2017-10-20