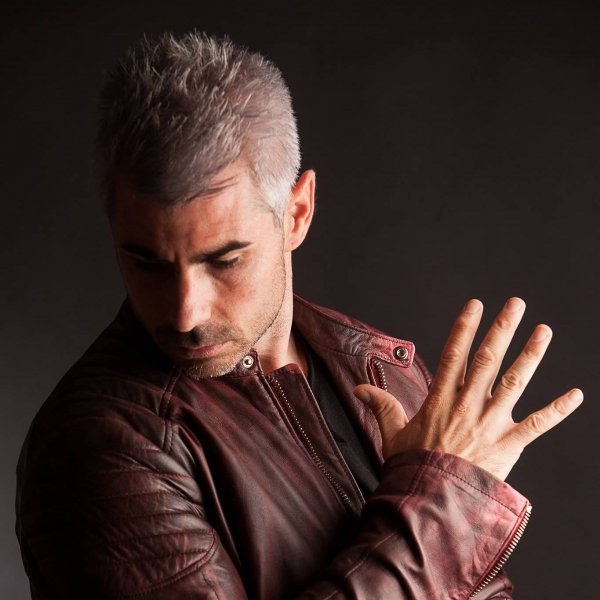 Artist
DANI SINERGIA
Dani started in music at the age of 14, learning to mix traks in a disco of a little town of Avila and also practiced in home of a friend who had two turntables and one Ecler.
Later begins to play music in small clubs in Madrid as Dakar, Roda, point, Knife etc... gradually defining his style and his technique improving.
In 2005 he decides to create Urban Rave, with dj Ricxal, an ambitious project, organizing parties in the purest style Rave throughout Madrid, and having much success.
In 2008 he begins to move the name Urban Rave for the best clubs in Avila, Toledo, Segovia and Madrid. From that moment he begins to play in bigger clubs as Event, Fabrik, La Riviera, Aixa Galiana, Specka, Republik, Taboo, Trilogy, Puzzle, Lamala, Senda, etc ... In 2009 he begins to produce with Daniel Soliva in Moebius Music.
Dani Sinergia has produced music for labels as Baroque, Monique Musique, DLimited, Frequenza, Gain, Jekos Lab... And nowadays he is one of the members who compose Moebius.
Currently still he is forming as a professional, creating a unique style in electronic music and producing for top record labels, and playing music for the best clubs.
Many artists have influenced Dani, the most prominent are Cristian Varela, Carl cox, Luciano, Svent Vath y Marco Carola.

2020-12-18

2020-11-30

2020-11-30

2020-11-30

2020-11-30

2020-10-02

2020-10-02

2020-07-24

2020-06-01
2020-04-03