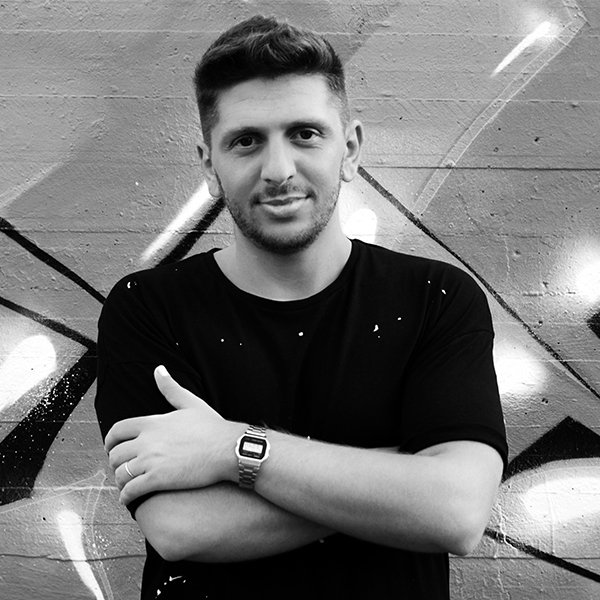 Artist
ANTONY FENNEL
Antony Fennel official Overbeat Artist

"Antony Fennel ake Deep Solution is a young Italian Dee Jay and Producer. He is a talented composer and arranger who has turned his passion for music in his work. He can already boast the pubblication of his music works on famous labels, in spite of his young age, such as Purple Music, Purple Tracks, Week "N" Dance, miniMarket Recordings, Atal, Kings of Groove, Cut House, Taste The music, Soda Records, Gotta Keep Faith, Soundmen On Wax, Dirty Soul Recordings, Ocean Trax and many others. Antony Fennel released many singles and remix in collaboration with well-known artists such as Jamie Lewis, Michelle Weeks, Michael Watford, Ricky Galliano, Fatman Scoop, Hanna Hais, Gianni Bini, Roland Clark, Luca Cassani, Maiya, Franco De Mulero, Tj Cases, Loui & Scibi, and many others. Antony Fennel has decided to collaborate with the boss of Purple Music : Jamie Lewis, for some years. He has always considered his boss the artistic reference point. In summer 2013, Antony gave life to the project " PURPLE MUSIC OFFICIAL PARTY " , in collaboration with jamie Lewis and the famous club Divinae Follie in Bisceglie. This project was born to the desire to offer an unexceptionable music quality product. Antony had worked both as Art director and as Purple's Resident Dee Jay, during six parties which took place for the first time ever in Italy, where the DJs of Purple team, such as Jamie Lewis, Alfred Azzetto, Walterino, Antony Romeno and the world famous singer Kim Cooper, with his sonority turned purple the friday nights of north of Bari. "My Boyfriend Is Out Of Town Vol. 4" stands out among his last works . In summer 2014, Antony compiled and mixed this historic Purple Music's compilation.
Stay Tuned... This is his World... This is his Life...

Bari, October 14, 2014"
2017-08-09
Cicamba
Ach3x & Vangogh Drum Mix

(5:04)
2017-06-30
2017-01-13
I'm Free
David Harness, Homero Espinosa Remix

(7:22)
2017-01-10
2016-10-10
2016-09-26
2016-09-26
2016-09-19
2016-08-26
2016-08-26