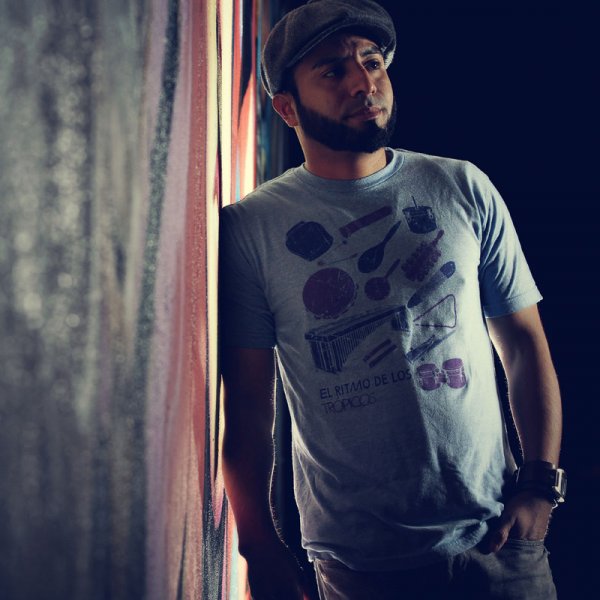 Artist
CRIS HERRERA
Over the past 17 years Cris Herrera has been a driving force and a pivotal part in the San Diego & west coast music community. An instrumental part in bringing world-renowned artist such as Carl Craig, Kaskade, Danny Tenaglia, Doc Martin, Dj Harvey and The Martinez Brothers to San Diego. His contributions to the local scene have left a deep imprint over the years, making him a staple in the underground and club circuit's. A featured guest at some of the longest running and most prestigious events & venues in the country, he's appeared consistently at Second Sunday ,Flammable, Sublevel ,WMC , Mi Casa Holiday ( Playa del Carmen) King King Hollywood, The end up and Dance Klassique over the last decade. Annual appearances in Seattle, Los Angeles , San Francisco, Las Vegas, Miami as well as various parts of Mexico ,Spain and France have created following of loyal house heads devoted to the true deep sound .

Co- founder of Souleil Sundays, a party that is quickly becoming among the country's best day gatherings going on its 8th Season. The West Coast Weekender(festival) and Art of Sound are also projects of his that are becoming among favorites to play of some of the undergrounds elite . His production SoulOnbeat is a collective of Dj's and Artists that collaborate on events with a wide range of musical influence. Past guest include: Francois K, LTJ Bukem, Danny Krivit, DJ Sneak, Mark Farina , Miguel Migs, Dj Spinna , Shur -I Kan, Cassy and Fred Everything.

The past few years have allowed Cris to grow as an artist. The quality of the events has cemented San Diego among the top electronic music communities on the west coast. His current collaboration with the original West coast label Siesta Records have kept San Diego Thriving now going on 21 years since It's inception . Constantly evolving and never pigeonholing him self into a specific sound, his sets include all the colors of what embodies house music, from acid to tribal, vocals & funky bass lines as well as classics and futuristic sounds and textures that make for memorable sets. His versatility and foundation allow him to move any forward-thinking crowd.

The future looks bright as his partnership with long time friend and label boss Tato (Tomas Estaben) have already yielded a release on Berlin's Get Physical Music "Ibiza 2015 Compilation" Mixed by Tuccillo and multiple releases on Spain's Isgud Records. Detroit's own Kolour recordings and Chicago's Large records also released recent music along with TOKITA. There's no plans of slowing down any time soon for Cris , the success he has come to enjoy can be attributed to his humble personality, hard work and dedication to the music that he loves.

2021-10-22

2021-10-18

2021-08-27

2021-07-16

2021-07-16

2021-06-18

2021-06-18

2021-06-18

2021-06-18

2021-06-18