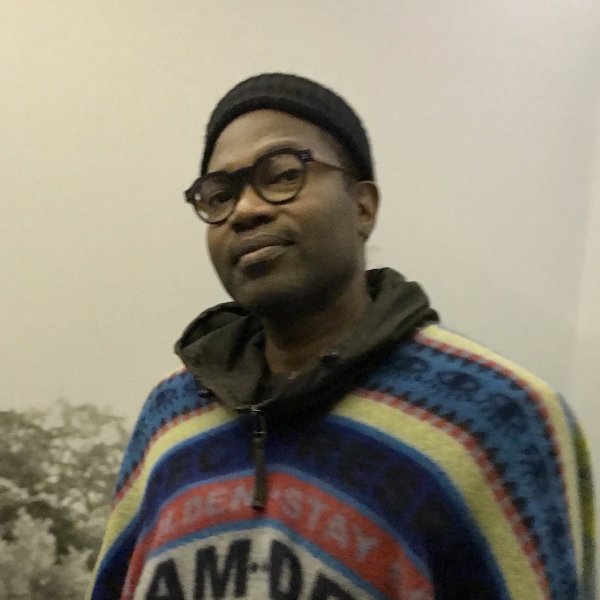 Artist
DJ SAID
For over two decades, Said has successfully shown his dedication to music through his extraordinary events, music production and DJ skills. He has brought soulful Africa brand of percussion-based deep house to the underground. Said has performed at various clubs around the world working very closely with the like of Francois K, Joe Claussell, Danny Krivit, Tony Allen, Ron Trent, Kerri Chandler, King Britt, Kenny Carpenter, Dennis Ferrer, Jerome Sydenham, Hideo Kobayashi and countless others. His main influence is derived from Afro beat, Highlife Jazz, Juju, and other music from his Yoruba root and many global music, which he absorbed during his formative years.

As a teenager, Said sorted after his sibling's extraordinary musical interests and record collection. During the period, Said was connected to his neighbors, Fela Kuti's family organization. In 1984, Said moved from his hometown Lagos, Nigeria to England as a scholar. While in England, he gained a vast knowledge of the London club scene through direct experience and connections.

When Said moved to the US in 1988, he became extremely close to the work of some of the celebrated artists, DJs and producers whose music he played during his early years. While getting an academic business education, Said maintained a strong presence in the San Francisco and New-York city's underground club scene. By 1995, Said began residencies and guest appearances at clubs primarily in the San Francisco Bay Area and New York. In 1999, Said launched Fatsouls Productions, a well-known music promotion company. During 1999 – 2006, Fatsouls' award-winning "Atmosfere" monthly event gained a vast and remarkable following in the San Francisco Bay Area and beyond. Fatsouls' presentation of an extraordinary rotation of world-class artists created a new nightlife scene in San Francisco that others have since attempted to emulate. Fatsouls events have been featured in many publications such as URB Magazine, Straight No Chaser, San Francisco Bay Guardian, 944 Magazine, Clam Magazine and various other local and international publications.

Said currently heads Fatsouls Records, a San Francisco-based independent record label founded in 2007. His discography includes a score of releases on his Fatsouls Record label and other well known independent house music labels like Wave Music, Ibadan Records, and Chez Music among others. Among Said's achievements is recognition for his contribution to the local music industry as San Francisco Bay Guardian's 2010 Goldie Award winner.

2022-02-18

2021-12-03

2021-09-10

2021-05-28

2021-05-28

2021-05-28

2021-05-28

2021-04-16

2021-04-16

2021-04-16