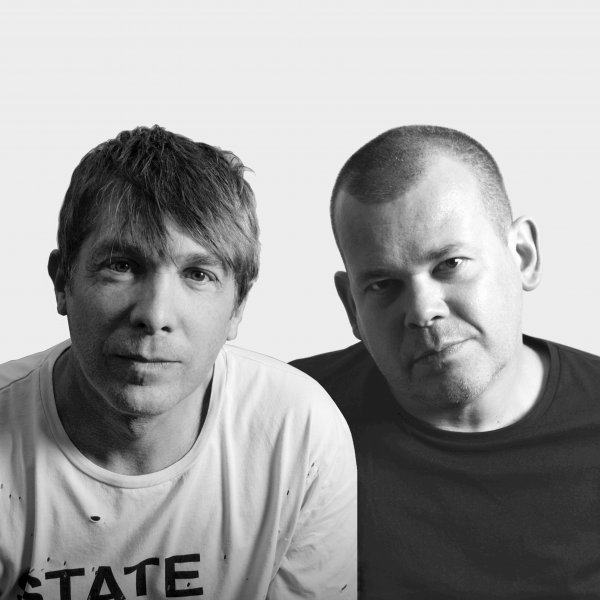 Artist
FULL INTENTION
Full Intention are the Grammy nominated master production and remix duo of Michael Gray and Jon Pearn. Together as Full Intention, they have been a pioneering force on the global house scene for over 15 years, and remain the undisputed masters of the remix.

The pair's first remix of Duke's 1994 hit 'So In Love With You' rocketed into the Top 20 charts and launched the pair into the spotlight. A string of remix offers was to follow and after 10 years they are still flooding in.

'It (the studio) started working for us when we organized ourselves even down to roughly where we sit - talk about routine!', explains Michael. 'It helps us be objective and doesn't stem the flow of ideas. We both engineer, but we have different roles in the studio.'

Spreading their dominating sound for the last 18 years they have been a pioneering force on the global House music scene. The pair has secured a seemingly non-stop string of successful releases and remixes, escalating the twosome to true global status. They produced numerous huge club and charts hits, nearly all of them became all-time classics. Their innovating sound had a huge impact on the worldwide scene and influenced many other producers.

Full Intention has worked with some of the biggest names in the music industry, like The Jacksons, Whitney Houston, Jamiroquai, Jennifer Lopez, Barbara Tucker, Junior Jack, Ultra Nate, Sugababes and Bob Sincla - and not to forget the Grammy nomination for their remix of George Michael's "Amazing".

2023-08-18

Big Fun
Full Intention 88 Extended Remix

(7:07)
2023-07-07

Big Fun
Full Intention Extended Remix

(6:31)
2023-07-07
2023-06-01
2023-06-01
2023-06-01

2023-05-30

2023-05-30

Free
Full Intention Mix Radio Edit

(3:19)
2023-05-05