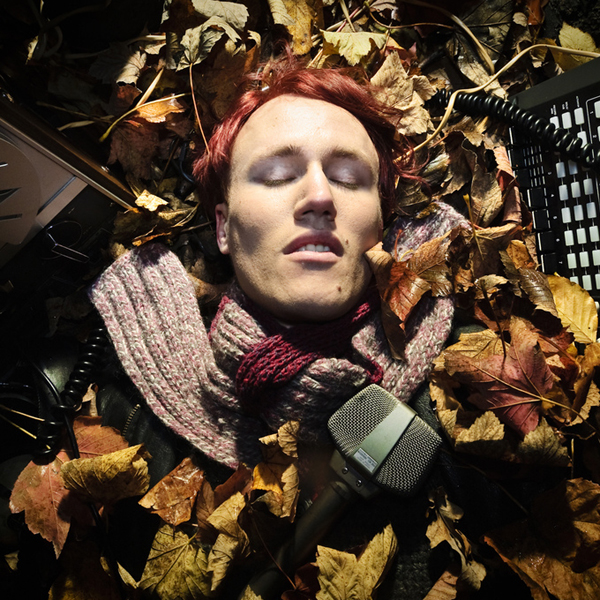 Artist
ANDREAS SAAG
Andreas Saag aka Swell Session is considered to be one of Scandinavia's top producers in the house and club jazz scene.

This young mans musical mission is to blend all genres of house, techno, jazz, soul, and club music and provide it under one alias or another, whether it be soulful techno, a house remix of a big band tune or a straight-up jazz ballad. Or something in between......

As Andreas puts it:
"I want music to have a purpose other than just being a track, whether it's a love song with lyrics that makes you want to cry or just a mad, danceable track that makes people smile in a club"

After releasing singles like 'Music in her Eyes', 'Gone' and 'Let me Decide' on Swedish label Hollow Recordings he joined Freerange (as Stateless) and Swedish label SLS as Andreas Saag.

Both the jazz flavoured techno singles 'Jazz Lesson' and 'Latin Lesson' on SLS and the pioneering nu jazz classic Stateless album 'Art Of No State' on Freerange were well received around world. While tracks 'Tristeza' and 'Get It On' were played by the likes of Carl Cox and Laurent Garnier it was singles such as 'Falling Into' and 'Leave Me Now' from the Stateless album that were grabbing the ears of the likes of Gilles Peterson and the Bugz crew.

During this time Andreas was also busy doing remixes for acts like Ennio Morricone, Jimpster and London Elektricity. His remix of Susumu Yokota's 'King of Darkness' was a big hit on Gilles Peterson's Worldwide and his re:jazz remix of Soul Patrol's 'Release your mind' rocked dance floors throughout 2004. He also produced tracks on Ernesto's Japan exclusive album "Find the form" which has been a huge success on Columbia.

Andreas is the mastermind behind the music and has been making music since early childhood. He was influenced by his father's love of electronic music. Artists such as Brian Eno and 60's soundtrack experimentalist David Axelrod inspired Andreas to create progressive and original tracks. Another major influence is jazz legend Herbie Hancock, who motivated Andreas to master improvisation skills on his first instrument, the keyboard. Andreas started playing the piano at the tender age of six and discovered techno and other experimental music when he was just 14.

In 2007 the first Swell Session album "Swell Communications" was released on Freerange with contributions from such luminaries as Mr Scruff, Seiji, Mark de Clive-Lowe, Sleepwalker, Jimpster, Simbad and Domu.

During recent years Andreas has been focused on deep house and techno although with the mission of spicing it up with live soulful and jazzy elements. His bootlegs of Saint Germain's Rose Rouge on GAMM and Joy Orbison's Hyph Mngo got massive response and earned him tons of remix work. Remixes already out or forthcoming in 2010 includes artists such as Laurent Garnier, Portformat, Pol On, and Dolphin Boy on labels such as PIAS, Pets, Rebirth, Deepermotions, Artizan and Tokyo Dawn Records. There's an EP planned on room with a view where Andreas Jazz Lapse has already created quite a buzz when it appeared on the compilation Perspectives 02. Also an EP with original tracks will soon be released on Rebirth Records.

A favourite project of late is a collaboration with fellow Freerange labelmate Milton Jackson. Andreas brings 90's house pianos to the table while the Scottish master of deep grooves does the thing he does so well... The results will be released in 2010. Andreas is also collaborating at the moment with a lot of friends from Gothenburg including Cazuma Mori and Samuel L Session.

Last but certainly not least is the release of the EP People Say on Freerange which has already got great feedback from some key players. The EP includes Jimpster and Pol On remixes as well as a vocal feature by Andreas long time friend and musical partner Jonatan Bäckelie aka Ernesto.

Still
Adreas Saag Remix

(7:59)
2020-02-13

Still
Adreas Saag Kojan Mix

(7:25)
2020-02-13

Still
Andreas Saag Vibe

(3:57)
2020-02-13

Still
Andreas Saag Instrumental

(6:18)
2020-02-13
2019-07-26
2017-05-26
2017-04-08
2017-04-08
2017-03-29
2017-01-27