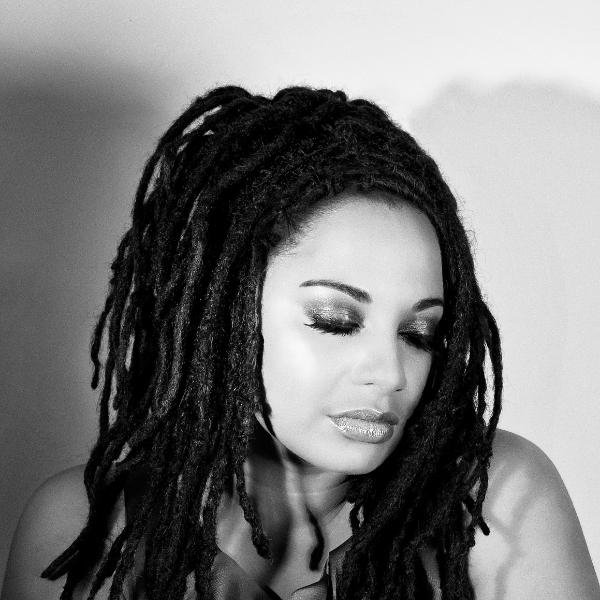 Artist
IMAANI
Imaani credits the legendary Jocelyn Brown for introducing her to the music business and nurturing the seeds of her talent. Since then she has never looked back! She has performed worldwide on television, in the studio, and live with such luminaries as: Nile Rodgers, Chaka Khan, Maceo Parker, Gloria Gaynor, Incognito, Betty Wright, Mica Paris, Stephen Marley, Julian Marley, Carleen Anderson and
Leon Ware, to name but a few. Her emotive lead vocal contributions can be heard on the classic Urban Species album "Blanket" and of course, no less than nine of the celebrated Jazz funk band Incognito albums including "Eleven", "Beneath The Surface" and "Adventures in Black Sunshine", "Bees & Things & Flowers", "Tales from the Beach", "Incognito 30th Anniversary Live' and 'Surreal'. During the course of her long running relationship with
Incognito, she has completed several world tours and continues to appear in the band. Imaani also features on the Reel People album 'Seven ways to wonder' where she
duets with Tony Momrelle on the track 'Amazing' and contributed three tracks to the Down to the Bone album 'The Main Ingredients' She also has kudos for being the UKs entry to the 1998 Eurovision Song Contest with 'Where are you', achieving 2nd place /Runner-up position which no-one has bettered since! Imaani moved into the dance arena and more chart success with Garage outfit Tru Faith & Dub Conspiracy with their single 'Freak Like Me' reaching Number 12 and becoming a club dance classic. More recently her distinctive vocal has featured on nine singles for Copyright, with tracks including the anthems 'Time', 'Bring Me Love', 'Wizeman' and 'Nobody' all out on Defected Records Imaani's 2011 solo single 'Found My Light' released on the Reel People Music label, was remixed by The Layabouts and began a partnership with the boys which saw two more songs 'Fearless' and 'Too Late' being featured on their album 'Future Retro. 2013 will see the release of Imaani's debut solo album.

2023-10-06

2023-10-06

2023-04-07

2023-04-07

2023-03-03

2022-08-12

2022-07-29

2022-07-29

2022-07-15

2022-07-15