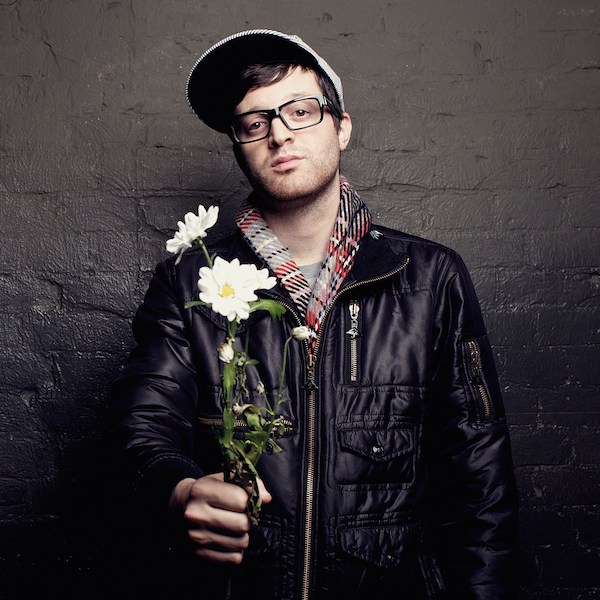 Artist
MAYER HAWTHORNE
Mayer Hawthorne has come a long way since his 2008 debut, and right now, he says, "Life is great." He's released three well-received full-length albums, had songs licensed for film and television, and toured the world with Bruno Mars, Foster The People, Erykah Badu, Janelle Monae, and the late Amy Winehouse. His latest, Where Does This Door Go, features a host of top-flight production work from Pharrell Williams, Greg Wells, Jack Splash, John Hill, and Oak (of Oak & Pop), who contributes the smooth and powerful single "Her Favorite Song."

The single premiered in May of 2013 and became an instant hit. Billboard called it "expansive," and New York Magazine said "...sounds like seventies smooth-rock kings Steely Dan." The track is the follow up to the first teaser for the album, "Designer Drug," which topped the Hype Machine charts and gave Mayer the title of "Most Blogged Artist" on the site. The full album will be released on July 16th on Republic Records.

Mayer grew up just outside of Detroit in Ann Arbor, Michigan, and remembers, as a child, driving through the Motor City with his father and tuning the car radio in to the region's rich musical tapestry. He has produced music and played multiple instruments for much of his life and uses skills honed as a club DJ to create his own original dance floor fillers. Throughout the years he's cited Soul legends Barry White and Curtis Mayfield as inspiration, along with late hip-hop producer J Dilla.

But comfortably relocated in Los Angeles, the hat he now wears is that of a yachtsman in the mold of Hall and Oates, Steely Dan and Michael McDonald. The old influences remain-the creative vision of Dilla, the urban elegance of Mayfield and White-but today's Hawthorne is a smiling sophisticate. Some have described the vibe of Where Does This Door Go as "Steely Dan meets the Beastie Boys," which suggests both a studio seriousness and playfully irreverent approach.

"The only rule I had when I went in to make this album was that it had to be fun," he says.

In the last five years, Mayer has grown as a singer, songwriter and in his desire for collaboration. Working with touring partners like Winehouse and Badu bolstered his vocal chops by teaching him how to use his voice as an instrument. Lyrically, he's moved away from the bitter break-up tone of his first two albums toward more diverse storytelling and personal coming-of-age content, and he's relaxed his DIY ethos of crafting every song from start to finish.

Now, he's motivated to create soul music that can win-win on the radio, win on the charts, win over clubs and win over hearts. With Where Does This Door Go, Mayer is back to his soul foundation and hip-hop roots, and is making the most enjoyable and youthful music of his career.

"This record for me is really about a journey into the unknown," he says. "As a musician, you're only as good as your next record, and you never know what's through that next door."

2023-04-28

64 Ways
Nightmares On Wax Remix

(6:17)
2022-12-02

2022-10-07

2022-06-10

2022-03-11

2022-03-11

2022-03-11

2021-11-12

2021-02-05