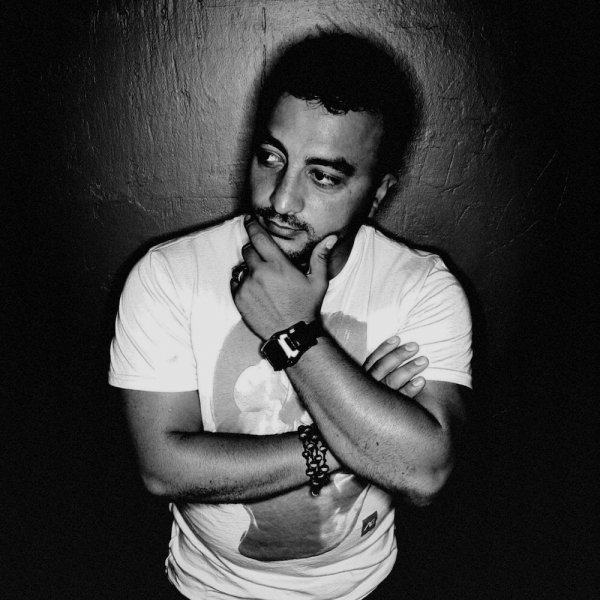 Artist
SOHEIL
Soheil is a smart and genuine artist. For more than 15 years, he has dedicated himself to music. He knows all the facets of contemporary music. On the decks no one deludes him. Soheil's vast experience can be heard in each of his dynamic and diverse sets. At the age of 16 Soheil produced his first quality mix tape. One fell into the hands of Jean Claude Ades the manager of Myer's Club. Myer's, in the 90s a renowned house club was known beyond the borders of the city and should be the first arena Soheil stepped in, rocked the audience and convinced Thomas Heyne (Scorpios Mykonos / Paradise Club Mykonos) of his raw talent.
Soheil was hired on the spot – and stood his ground next to the resident DJs Chris Montana, Filippo Moscatello and of course Jean Claude Ades (JCA). He used the opportunity to learn and to extend his musical horizons. Powered by his seemingly endless zeal he spent a lot of time in the DJ booth and studied the sets of the colleagues. Through his passion for electronic music Soheil became a famous DJ not only in his hometown of Ulm, but more and more nation-wide.
Through his friend Chris Montana he met promoters and organizers on Ibiza.
After a first appearance at the legendary El Divino Soheil got a contract for the entire season on the same evening of his performance. Where, if not in Ibiza, you can experience and discover music better? In those days Ibiza was not an
integral part of mass media, and the DJs were not part of a marketing plan. They were able to let off steam, which Soheil did. Back from the island, all doors were open to him. He got major deals and played a successful european tour.
Meanwhile, Thomas Heyne started a new project and wanted Soheil to be a main part of it.
Soheil seized the opportunity and became a resident DJ at the Paradise Club. Nobody at that time realized that the Paradise Club would turn into the arguably best clubs in the world (DJ MAG). The whole team including Soheil has done outstanding work here. Again, he has improved dramatically, his sound further refined and experienced indescribable moments. Just after a few Gigs he was "Everybody's Darling" and earned praise across all genres, which is nowadays almost criminal.
In short, Soheil is a natural talent. He always has the right feel for the groove and impressed again and again. His bevy of musical admirers continues to grow. Paradise has become something like his second home. Here he inspires each season by his special talent and more than solid craft with unusual, atypical DJ sets.

In our today's fast-paced consumer society it is apparently intended to adapt and give up ideals. For Soheil that never came into question. Most important : make his mark onto the night – without averting the attention from the dance floor. Driven by his love for music he is always seeking new experiences and is constantly looking for new sounds. Shortly he will continue to improve its own publications, the demand for the "Sound of Soheil".

2018-08-24

2018-08-24
2018-04-06
2016-08-15
2016-04-15
2016-04-14
2016-04-01
2016-04-01
2016-04-01
2016-04-01