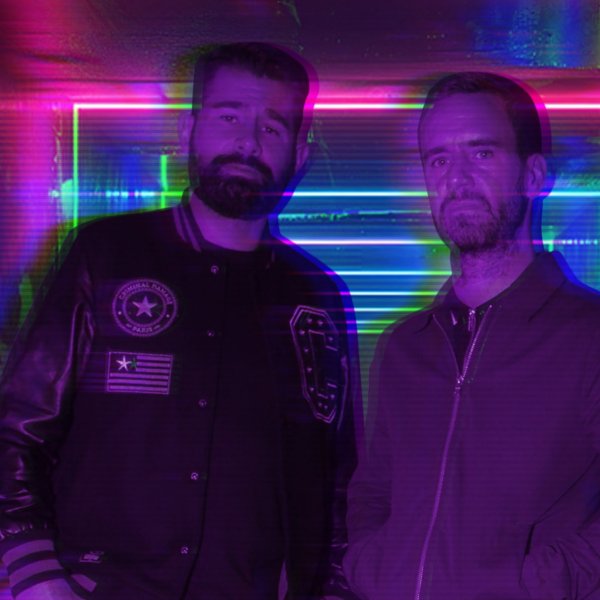 Artist
DEEPTRAK
Tony Nicholls and Grant Richards aka Deeptrak are two DJs that have traversed the London and Essex party scene for over 20 years, often crossing paths, but only starting work together at an age that some cheeky individuals may consider middle aged. With that age brings experience, nearly 40 years between them of playing for two extremely long running events – Clockwork Orange and Kinky Malinki – and playing for those events has seen them tick off the obvious hot spots like Ibiza, Marbella, Croatia, Dubai and Amsterdam but then throw in Estonia, Poland, Bali, Shanghai and all over the UK.

Two down to earth, professional and humble DJs who know how to get the job done, whether that's a mood setting warm up or a hand's in the air headline set. The pair very much respect their house music roots, which is often evident in their productions and their sets feature plenty of their own material, edits and even their own updates of classics such as Toddy Terry's 'Jumpin' or Victor Romero's 'Love Will Find A Way'.

Tony not only is a DJ and skilled producer, but he is a club owner in his native Essex. Running nightclubs in ever testing times, is no cake walk and it is that astute business acumen that adds to the melting pot that makes up Deeptrak, as DJing these days is way more than just playing a few tracks.

Grant has always been interested in the PR/Marketing side of the scene and has interviewed a who's who of the House scene for Decoded Magazine, including Simon Dunmore, Low Steppa and Sam Divine. Whilst sitting on a long finished remix of the seminal UKG classic B15 Project 'Girls Like Us' Grant's creative mind kicked in to gear and put together a 30 second clip of some kids busting some amazing moves, layered with a snippet of the remix.

This went viral nearly overnight and is currently at 2.9 million views on their Facebook page. The near on hourly requests of 'What is this tune?' led to a bidding war between Azuli and Armada with the track eventually being signed to Armada Music.

Several new opportunities have arisen since the viral success of the B15 Project remix which have led to the boys finishing work on a remix for Grammy Award winning US remixer du jour Dave Aude, working on a track with one third of UK chart act WSTRN, collaborating on a variety of tracks and remixes with Paul Hardcastle Jr (son of the 80s star who had a No1 hit with 19 along with composing the Top of the Pops theme) and being asked to work on remixes for respected artists like Ridney.

The modern media landscape can mean that the next big thing can come from anywhere, but not every new whizz kid has the experience, sensibility, respect for heritage and work ethic that the Deeptrak guys bring to the table.
2017-12-29
2017-12-22
2017-12-01
2017-10-18
2017-09-23
2017-09-22
2017-09-22
2017-09-22
2017-08-28