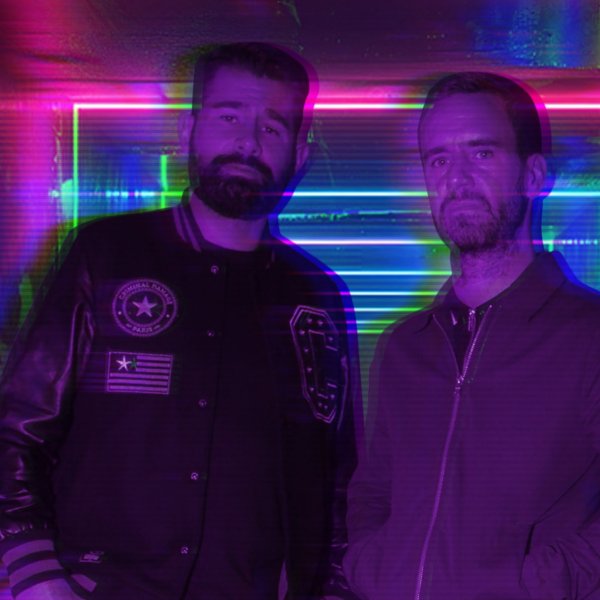 Artist
DEEPTRAK
Tony Nicholls and Grant Richards aka Deeptrak are two DJs that have traversed the London and Essex party scene for over 20 years, often crossing paths, but only starting work together several years ago. They have nearly 40 years between them of playing for two extremely long running events – Clockwork Orange and Kinky Malinki – and playing for those events has seen them tick off clubbing hot spots like Ibiza, Marbella, Croatia, Dubai and Amsterdam along with a variety of clubs across the globe and all over the UK.

Two down to earth, professional and humble DJs who know how to get the job done, whether that's a mood setting warm up, or a hand's in the air headline set. The pair very much respect their house music roots, which is often evident in their productions. Their sets feature plenty of their own material, edits and even their own updates of classics such as Toddy Terry's 'Jumpin' or Victor Romero's 'Love Will Find A Way'.

Tony not only is a DJ and skilled producer, but he is a club owner in his native Essex. Grant has always been interested in the PR/Marketing side of the scene and has interviewed a variety of DJs including Simon Dunmore, Low Steppa and Sam Divine.

Their most successful track to date has been their update of the UK Garage classic 'Girls Like Us' by B15 Project, which eventually signed to Armada after a bidding war after a promotional clip of the remix on their Facebook page went viral pretty much overnight amassing over 3 million views along with several plays on Radio One.

Recent success has seen their remix of Ridney & Terri B!s 'Rise Up' supported by a diverse variety of DJs including Claptone, Purple Disco Machine, SKT, Low Steppa, Tough Love and Apres whilst featuring on the Music Week Cool Cuts chart for several weeks reaching #13

The modern media landscape can mean that the next big thing can come from anywhere, but not every new whizz kid has the experience, sensibility, respect for heritage and work ethic that the Deeptrak guys bring to the table.

2021-08-16

2021-01-29

2021-01-29

2021-01-29

2020-10-01

David
Original Mix

(6:51)
2020-09-25

2020-05-25

So Good
Jet Boot Jack Dub Mix

(6:08)
2020-05-25
2020-04-10